This weekend I had the immense pleasure of attending a women's conference at my Mom's church. You know, sometimes I've found women's events to be a little...daunting. Maybe it's because I'm an introvert. Maybe it's because I've been chronically ill for a few years and events like this just take So. Much. Energy. Or maybe, just maybe it's because I don't want another list of all the things I'm doing wrong.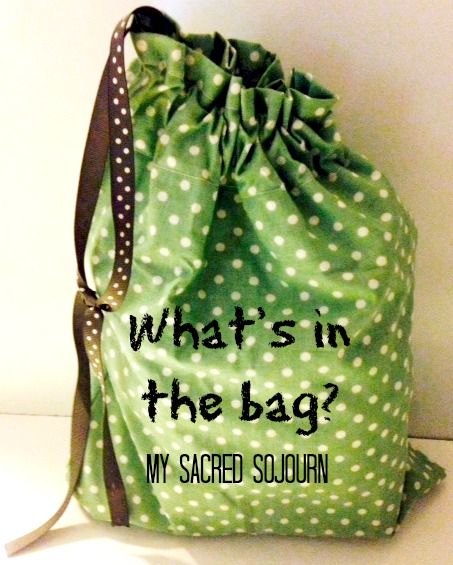 But this weekend was different. One of the presenters used an illustration that I wanted to share with you. Imagine that you have a drawstring bag. Inside are all the things that you carry with you...maybe it's something physical like the anti-depressants on my kitchen counter. Maybe it's something less tangible like guilt or shame or fear. Whatever it is, what would it be like to just let it go? Can you do that? I know it's hard, especially if it's something you've been carrying around for a long time. But would it be ok to pull it out of that little bag and just place it in Jesus' loving hands?
Whatever it is...
...it's
not who you are
. Your identity comes from Jesus, not that label you've adopted.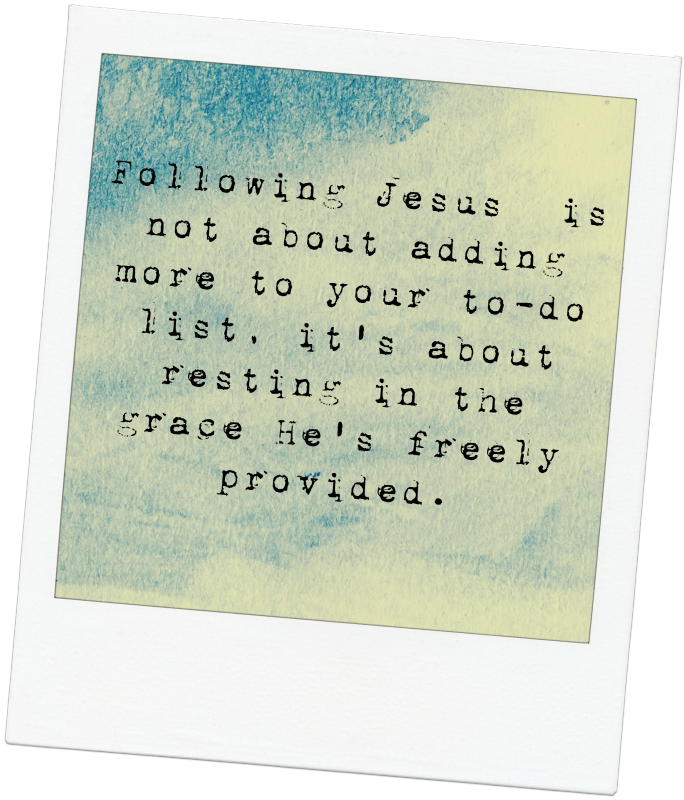 Following Jesus is not about adding more to your to-do list, it's about resting in the grace He's freely provided. And that grace lets us empty that drawstring bag (or duffel bag or suitcase!) into Jesus' willing, ready, able hands. Grace lets us say, "Jesus, I can't do this anymore. I can't carry this thing around one more second. It's too heavy and I'm too tired." And what does He say to us?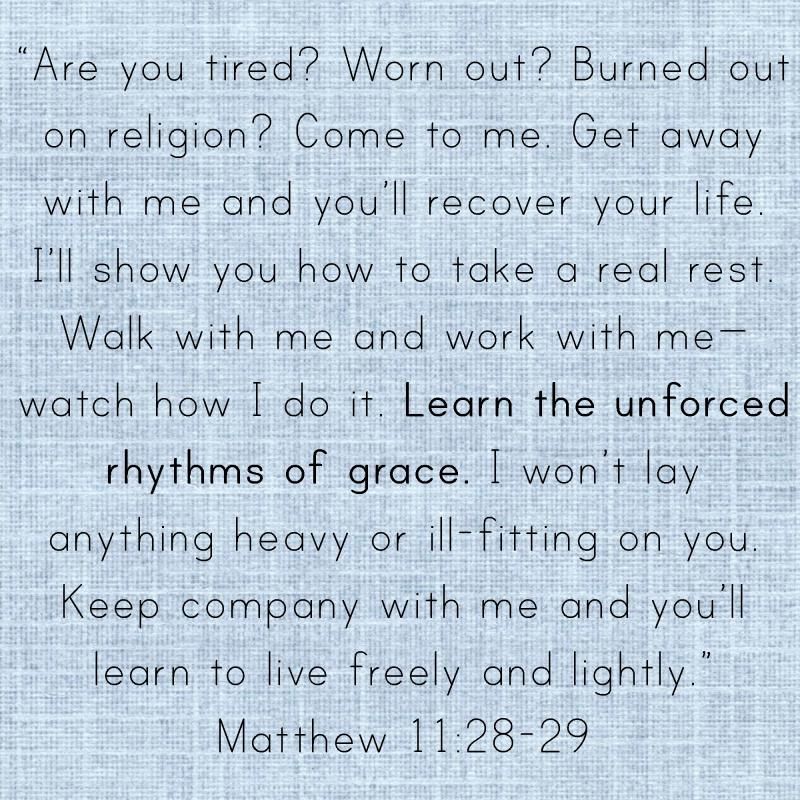 Friend, take a few moments to listen to this song, let the Father minister to your soul and lay it all down. Don't carry it around any longer. He already carried it for you.
Blessings,
April