I'm sitting at the dining room table, laptop purring. Outside, giant white flakes fall silently to the earth. It's mesmerizing, watching the millions of flakes simply surrender to gravity. There is no wind, so all is still except those frigid flakes.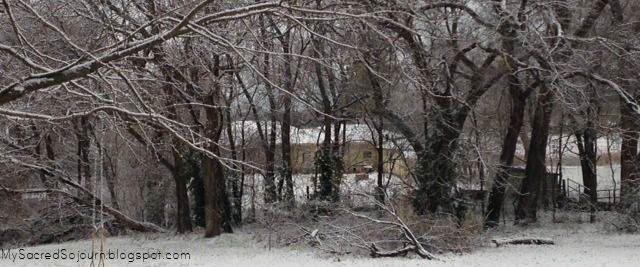 How was your Christmas, dear friend? Do you find yourself here, on the 27th of December, feeling exhausted, weary? I was feeling that way a few days before our big Christmas Eve celebration only to stumble onto this nugget in my inbox:
If we are weary, perhaps we are seeing Christmas Day as the finish line, rather than the starting point. He didn't come so we would adore him at the manger but that we would surrender at the cross. -Ruth, Gracelaced
I've often questioned it when I hear people say, "We need to put Christ back in Christmas!" There's so much talk in December about not leaving Jesus out of our celebrations and how our focus has to be on the "reason for the season." Some people turn the "Merry Christmas" vs. "Happy Holidays" debate into their mission in December, insisting that those who love Jesus will only say "Merry Christmas." But I wonder...not so much about others, but about myself...how can I put Christ in Christmas if he never left? If
he is everywhere and in everything and if the universe is held together by him
, then aren't we just fighting about semantics?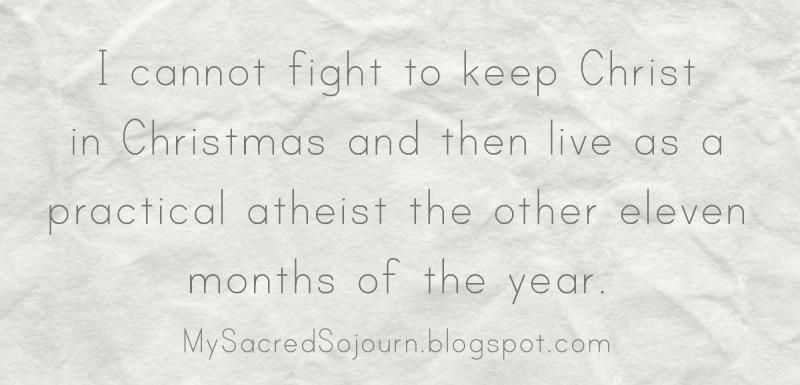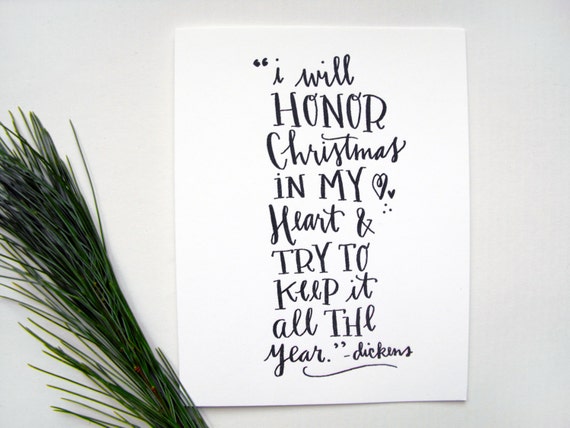 Purchase this print HERE
I think that's what Charles Dickens was trying to help us understand when he penned those words, "I will honor Christmas in my heart and try to keep it all the year." I think that's what Ruth of Gracelaced wants us to grasp too...that Christmas isn't the finish line, it's the beginning. Christmas gives the weary world a moment to stop and rejoice and then keep rejoicing throughout the year because Christ has come.
Will you join me, friends? Will you seek to honor Christmas in your heart, to see it as a beginning to something magnificent?
Blessings,
April