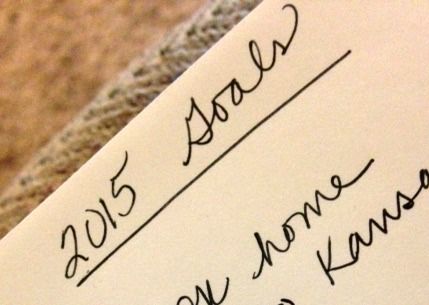 As I said in my
One Little Word for 2015 post
, I am not one for making resolutions. I usually jot down some goals for the year, but for 2015 I decided to really set my mind to accomplishing some specific things.
I love to read, but haven't made much time for it lately. This year, however, I set a goal to read 12-15 books or e-books. That might not seem like much, but for this busy Mama, it's attainable and easily measurable. Generally, I set unrealistic goals, like "I'm going to read one book per week this year!" So, while the list of books I want to read is monumental, I'm trying to be realistic. ;)
I already have at least 2 books related to spirituality on my list that I definitely want to read. Those books are:
For the other 9-12 books, I'm planning to choose from the following categories. I feel like this is a great way to work in a variety of topics and styles over the course of the year.
o
Homeschooling/Education
My plan is to share a recap of each book as I finish it. Hopefully that will help me stay accountable and focused on my goal and encourage me to continue making time for something I love! So, what about you? What are your 2015 goals? Any great book recommendations you want to share with me?
Blessings,
April