My daughters both have birthdays in February and will be turning 3-years and 5-years old! You might remember that we're facing a 300-mile move in just a few short weeks and we wanted to have their parties here in Oklahoma, so all their family could attend.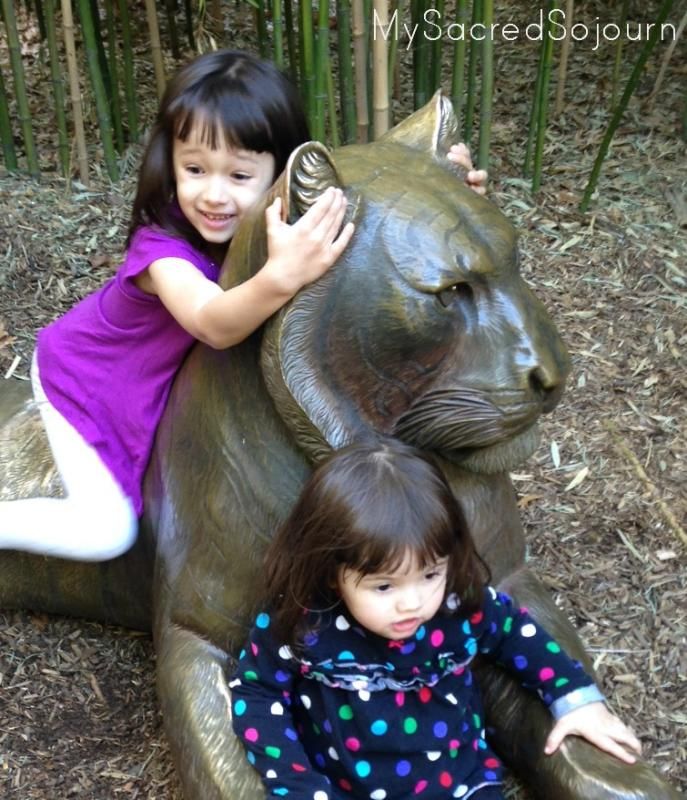 The Birthday Girls, on a recent trip to the Oklahoma City Zoo
It was easy for them to choose the theme this year: FROZEN. They both love the movie! (And I'll admit, I love it too!) I perused Pinterest for some ideas, but ultimately settled on a super-simple luncheon for our small family.
I totally lucked out with the decorations. Both my daughters' preschool classes had made coffee filter snowflakes with watercolors. They were sent home the week before and my five-year old had the idea to hang them up for the party. Perfect!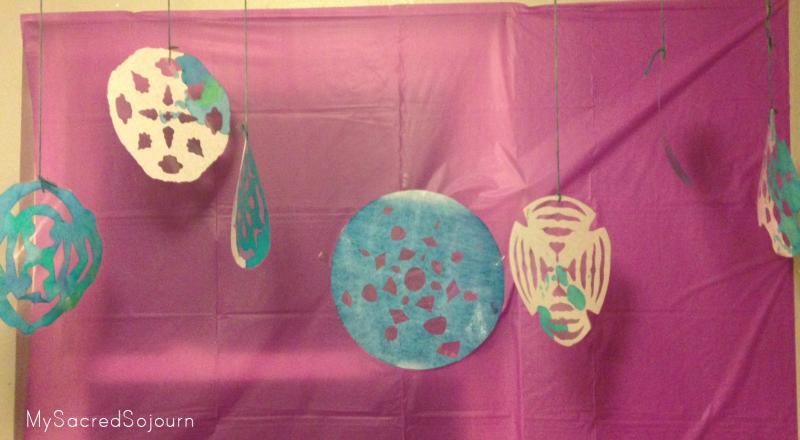 The luncheon was also simple...store-bought sandwich rolls with meat and cheese, a homemade sandwich spread (recipe at the bottom of the post), potato chips and vegetable tray (thank you, Aunt Kelli!). My Mom made her delicious potato salad (Thank you, Mom!) and we had cake and ice cream for dessert. Doesn't get easier than that!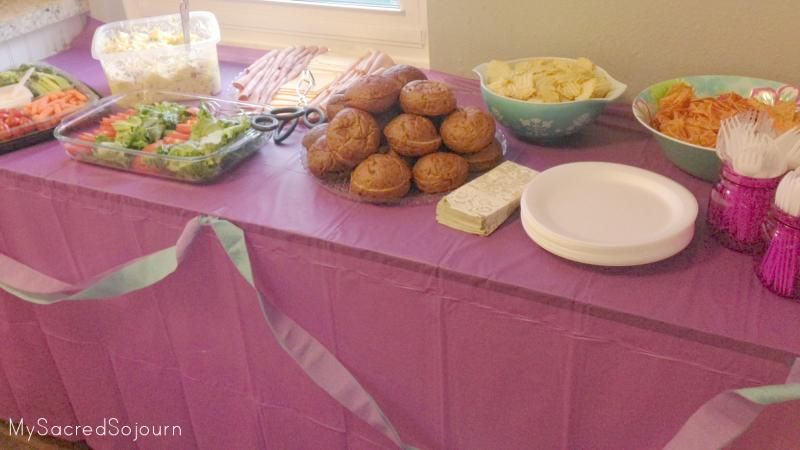 Though they might look complicated, the cakes were pretty simple! My Mom mixed up the hard candy "ice" and once completely cool, we broke it into shards and stuck into each frosted cake. My daughters each helped with this part and thought it was great fun! A couple of Frozen themed candles, some blue edible glitter, and we were done.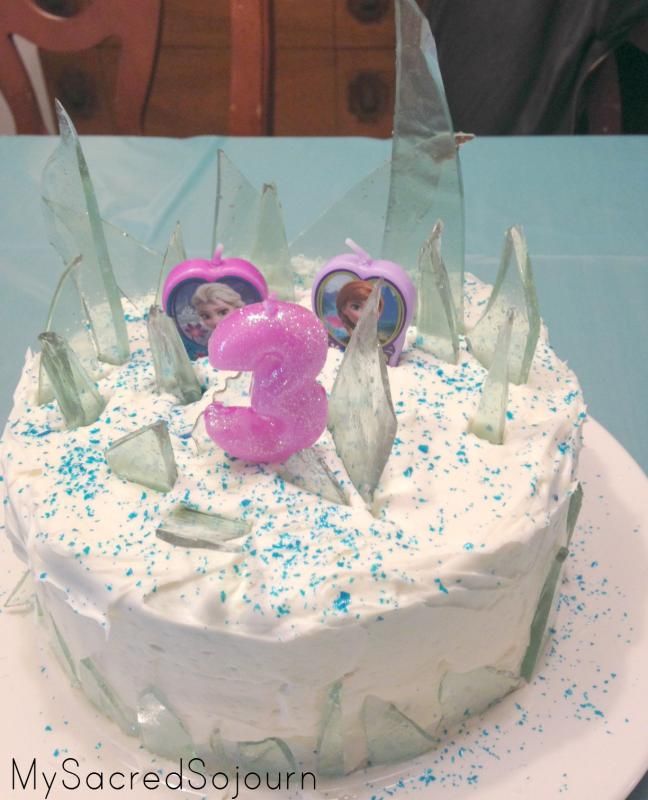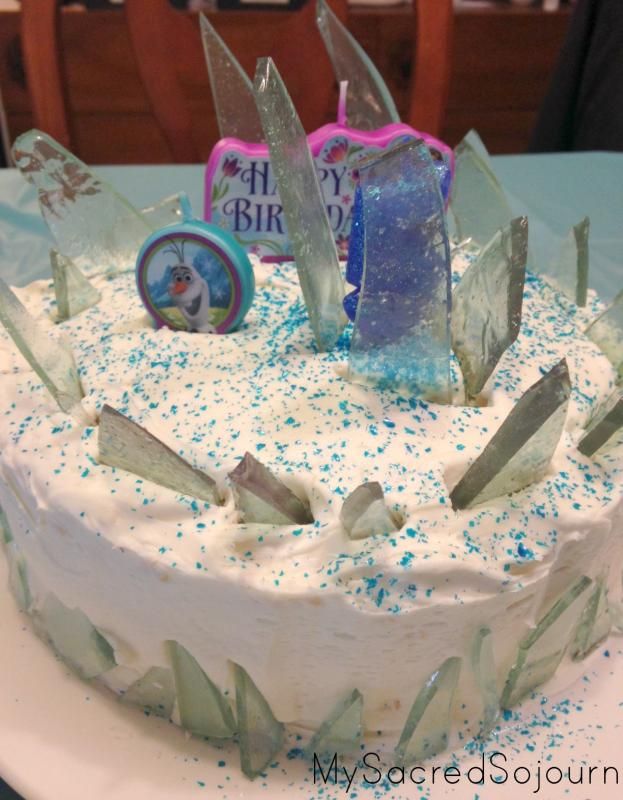 What's a birthday party without a silly photo of one of the birthday girls? Both girls wore their Frozen gowns they received from their Mimi for Christmas, but Gigi (our youngest) was too busy for photos. :)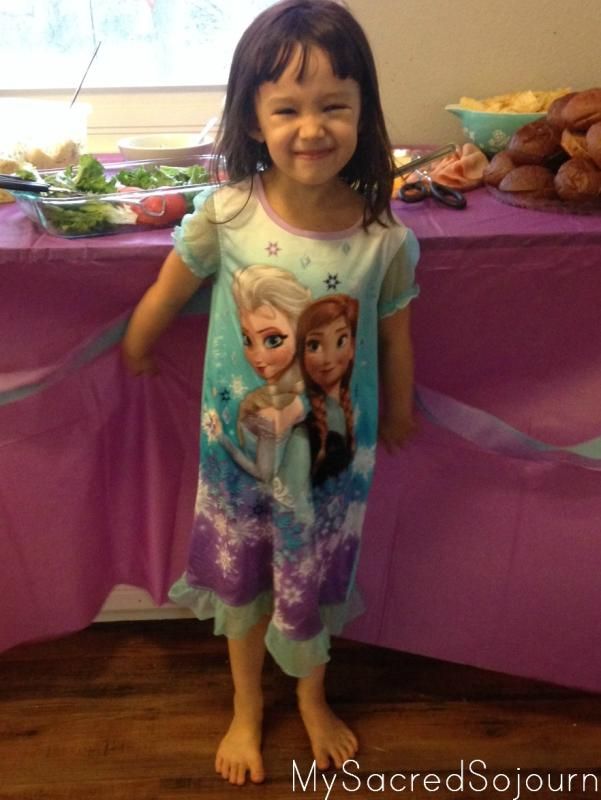 This party may not have been "Pinterest perfect", but we so enjoyed a simple time spent with family. It was a lovely afternoon and my girls felt special and loved. And isn't that the point of hospitality anyway?

Now, as promised...Easy Sandwich Spread:

8 oz. block of cream cheese, softened to room temperature
1/2 cup mayonnaise
1/4 cup yellow mustard
1/4 cup sliced green onions (or more to taste)

With electric mixer, mix the cream cheese, mayonnaise and yellow mustard until smooth and creamy. Stir in green onions. Refrigerate 1-2 hours until ready to serve.
Blessings,
April