I decided to start a Week in Review series, mainly so I could track some of the everyday life happenings for our family. In looking for God in the everyday, I want to make sure I'm documenting these sacred, ordinary moments.
~~~~~~~~~~~~~~~~~~~~~~~~~
This girl lost her first tooth! It was Friday, February 6. She had been very emotional, so I asked her if something was wrong. With a trembling lower lip, she quietly told me she had a loose tooth. She was worrying about it (if it would hurt, if we would have to go to the dentist to have it pulled, what was really up with this "Tooth Fairy" all the kids at school were talking about, etc.) After a little Mommy-daughter talk, she felt much better, spent the rest of the afternoon wiggling like crazy, and by 3:30pm it was out!
I hesitated sharing this photo on the blog and social media. I mean, the poor kid has a black eye AND a missing tooth? But luckily for her, the two are unrelated. And as fun as cardboard boxes can be to play with, I think she's learned that sometimes they fight back. ;)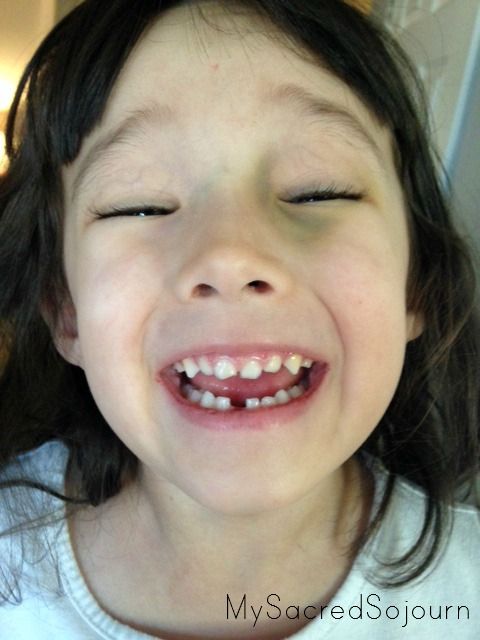 Miss A had a birthday this week! I can't believe my little gal is five years old now! She's such a quirky, artistic, fun, generous person. I just really enjoy spending time with her and listening to her talk about the world and God and school and her family and all her ideas and creations. She's seriously creative, and I have no doubt she's going to do some amazing things with that spark.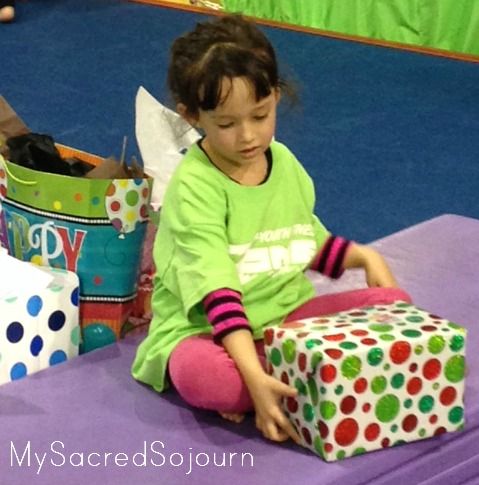 Big Sister was invited to a birthday party for a classmate and Little Sister was invited to tag along, too. She loved the children's museum where it was held. I hadn't realized it had been so long since I'd taken the kids there, but I think Little Sis was just a year old the last time. Now, at almost 3 years old, she loved all the exhibits and explored each one with interest.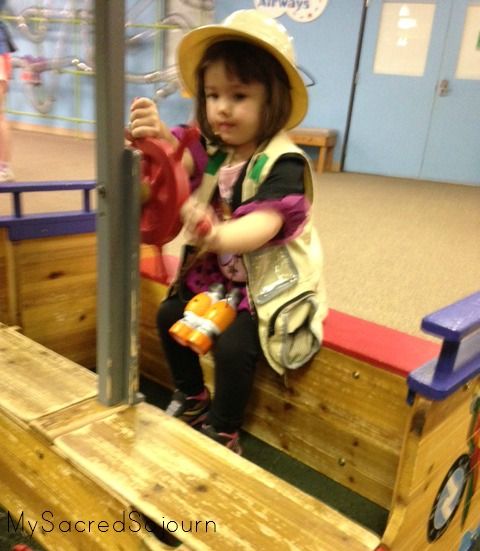 In preparation to move, I packed up our glass dishes, only to realize that we still have to eat for another three weeks. *facepalm* Thus, lunch and dinner have been served on plastic kids' plates. ;) My Kindle has been close by all week, and
I'm reading every chance I get
.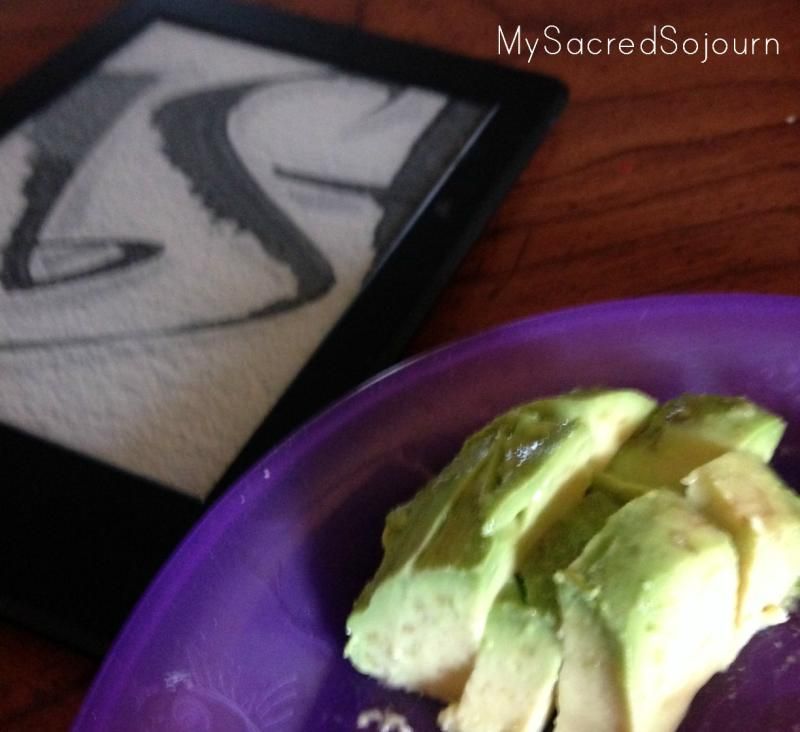 My art stuff is all packed up too...the only things left out are some craft supplies that belong to Miss A. Luckily, she got a pack of colored pencils for Christmas and doesn't mind me borrowing them to do a little art journal doodling. I'm practicing my lettering and hope to buy
The Art of Whimsical Lettering
for more instruction.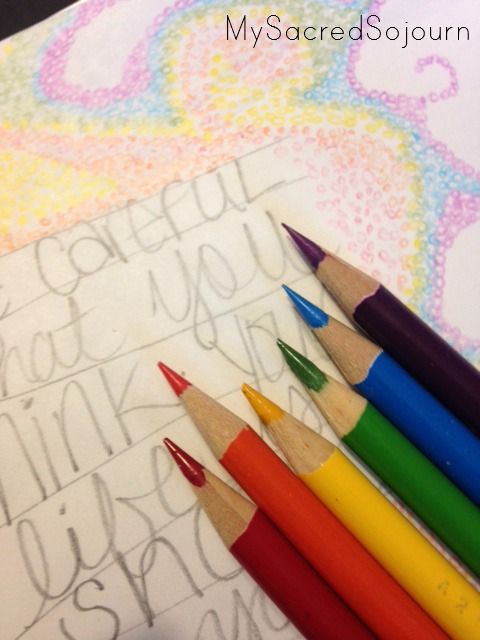 That was our week...it was fairly non-eventful, if you don't count missing a few days of school due to upset little tummies. We'll be happy for all these mid-winter viruses and colds to move on out and for warmer temps and fresh air to make a return. In the meantime, I'm diffusing lemon, orange and marjoram essential oils and cleaning like a crazy woman. What else are you supposed to do when you get an unexpected day off of work?
How was your week, dear friend? Did you find God in some ordinary, holy moments?
Blessings,
April