Photos in today's post are from my old blog, Natural Nester
I love Valentine's Day. It wasn't always this way, though. I mean, it's not like I didn't like it, I just didn't care that much. You know, kind of like how I feel about the color purple. Sure it's pretty, but I could take it or leave it.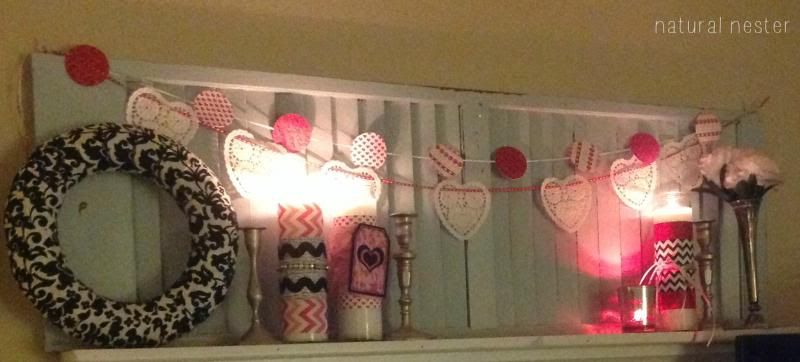 Like a lot of things, that started changing when I had kids. Not the answer you expected? Well, it's true. It wasn't meeting my husband that did it. (Sorry, honey!) Something about having little people in my home made me want to celebrate everything, including February 14th. Call it a commercial holiday if you want, but to me, Valentine's Day is the chance to celebrate the most beautiful force in existence: LOVE.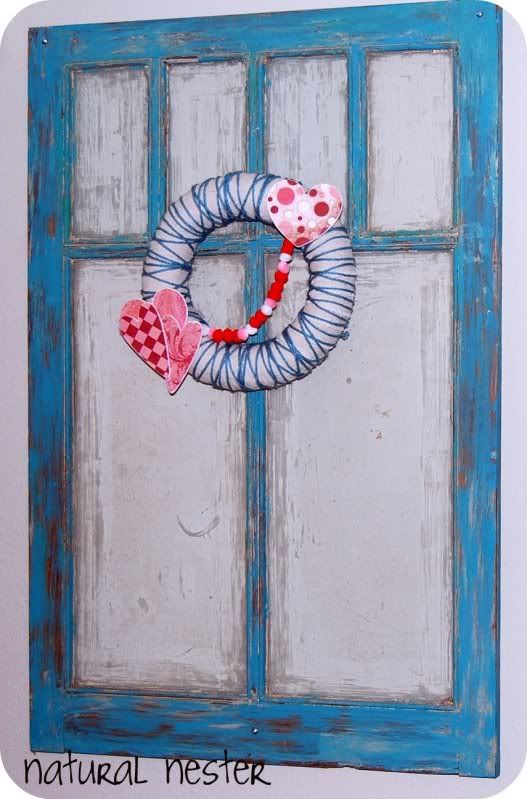 What I love most about this day is that it can be about more than just romance. Of course, it can include romantic candlelight dinners, cheesy movies and gushy love letters, but it can be so much more. I'm reminded every year that
we love because of Who loves us
. And if that's not worth celebrating, then I don't know what is!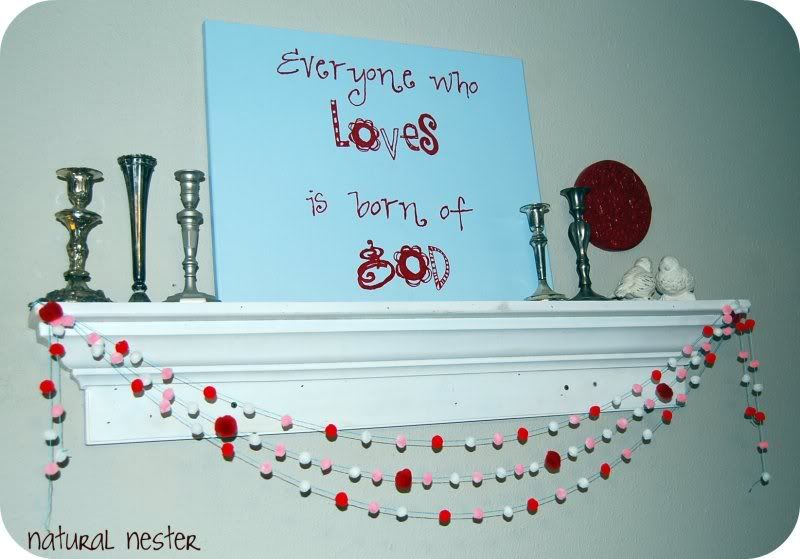 This year will be a bit different than previous years. My husband has already started his job in Kansas City, so this weekend when he comes home, we won't have a date for two to the steak house, as much I would love that. There are no pretty pink and red garlands adorning the walls, since we're packing up to move.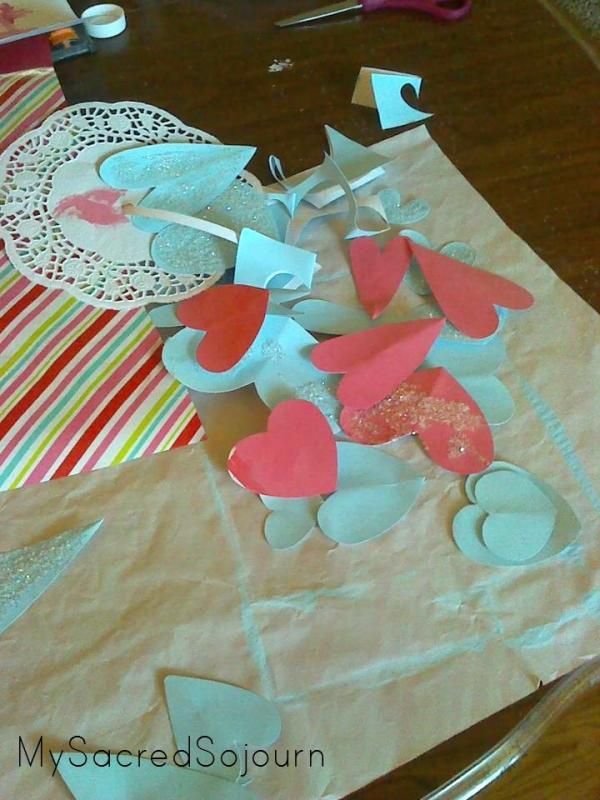 My daughters and I will spend the next few days hand-crafting Valentine cards for classmates, friends and family. We'll start Saturday with heart-shaped pink pancakes and maybe end the day with strawberry shortcake or something chocolatey. But more than anything, it will include lots of hugs, kisses and snuggles as we celebrate the thing we hold most dear: love for each other.
Blessings,
April