One of the things I looked forward to the most about this home was having a designated playroom. I love that there is one room for the toys and they don't have to migrate to the living room (though, of course, they do!) ;)
On a recent trip to Hobby Lobby (it's only 10 minutes from my house...I'm in big trouble, ya'll!) Miss A saw this adorable owl fabric. She fell in love and wanted it for the playroom. I was relieved that it wasn't a character per se (you know, like the Dora the Explorer or Hello Kitty fabric they wanted at first! Oy!)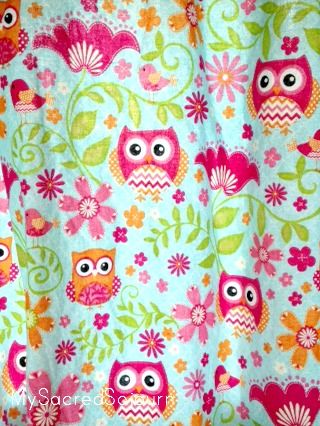 I picked up 6 yards (at 30% off) and sewed simple panels and hung them from curtain clip rings. They're a little too long, but that's what I get for trying to sew when I'm sick. ;) I'll just fold the top a little more and re-hang them to fix that.
After finishing the curtain panels, I grabbed some other coordinating fabrics from my stash and created a cute little pennant banner to hang up, too.
I didn't have bias tape (I think that's what it's called??) so I just used a long strip of fabric to sew for the top. The banner is about 16 feet long.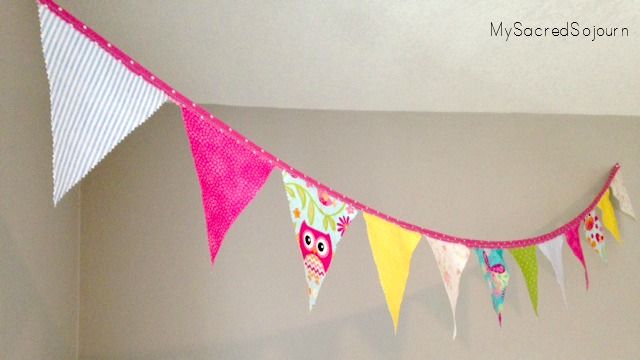 There's still a bit of organizing to do in here and then I'll share the entire room, but so far, we all love it! It's a room for imagination to come alive and I love hearing these two sweet girls playing sweetly together!
Blessings,
April