This is going to be a great week, don't you think?? The weather here is supposed to be a bit warmer, and I'm feeling crazy motivated to get some springtime life and brightness into our home. I decided to tackle 5 Pinterest Projects in 5 Days, based on some cute things I've seen lately. I figured, it's time to stop pinning and start doing!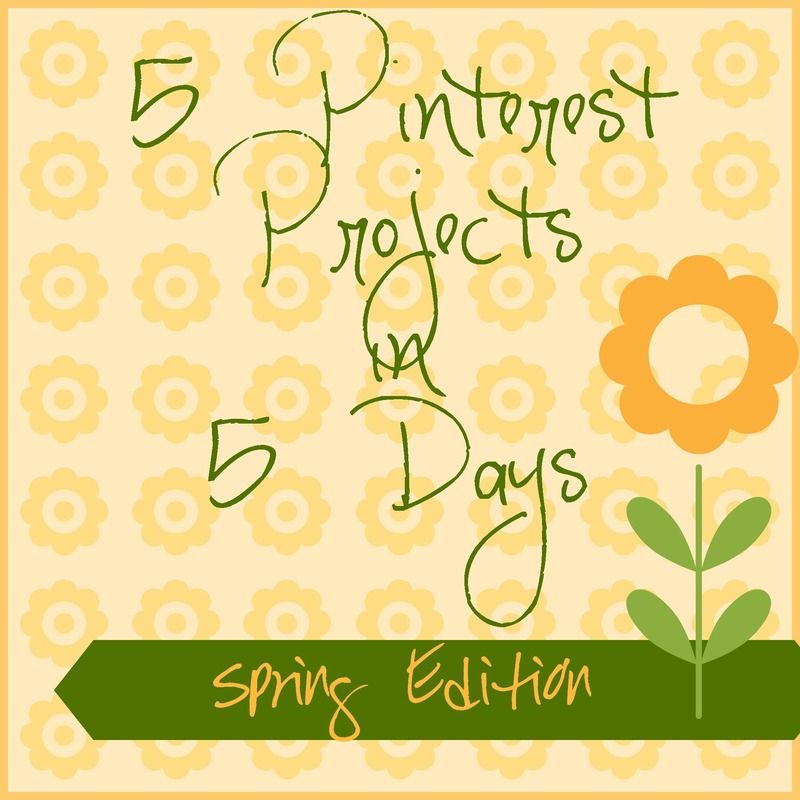 Each day this week, I'll share a different completed project. The following photos are from the pin that inspire me and I'll share my process and completed photos in each Project Post.
Lamp Makeover
I have a lamp in desperate need of an update. I love the spray paint she use on this project...maybe I'll choose that too?
Roman Shade for our bedroom
This will be my 2nd attempt at making a roman shade. This tutorial is very thorough and I'm hoping mine won't look like a sack of potatoes when I'm done. ;)
Fabric Covered Storage Bins
Have you priced storage bins lately? Ugh. NOT cheap! And in this house, we're in need of some easy storage solutions. So, I'm on a mission and this seems to fit the bill.
Watercolor Painted Fabric
When Cami posted these, I knew we had to try this! I have NO idea what I'll do with the fabric after we paint it, but it's too pretty to let this one pass us by!
Tom's Shoes Makeover
Disclaimer: My shoes aren't Tom's. I picked them up at Target a couple
of years ago and I LOVE them. But I either need to do a makeover or toss them in the garbage.
So, makeover it is!
Looks like it'll be a week full of creativity here! What do you have planned? Anything fun?
Blessings,
April