Mother's Day is next weekend! Have you decided on a handmade gift for your child to make for their grandmother or other special lady? My Mom is coming for a visit and I wanted to create something special for her with my girls. I normally avoid "craft" type activities with my girls and opt for open-ended art projects. But when we saw foot print butterflies on Pinterest, this idea was born.
Supplies:
Flour sack dish towels*
Fabric paint OR acrylic craft paint in desired colors
Textile medium (IF you use plain acrylic craft paints)
*I bought our towels at Wal-Mart. I can't find a link to the specific ones, but it was a 5-pack for $4.88. They were in the housewares section, NOT the craft section (the craft ones are the same product, but more expensive for some reason.)
Pre-wash your towels. You can iron them before painting and that would probably make it easier to get solid prints. We didn't and I kind of like the rough look they have now. :)
If you purchased acrylic craft paint, mix the textile medium with the paint according to bottle directions. This is the type I used with paints I already had. If you purchased fabric paint, follow the bottle directions to "set" the paint after you complete the design. (I ran ours through the clothes dryer, after they had dried completely.)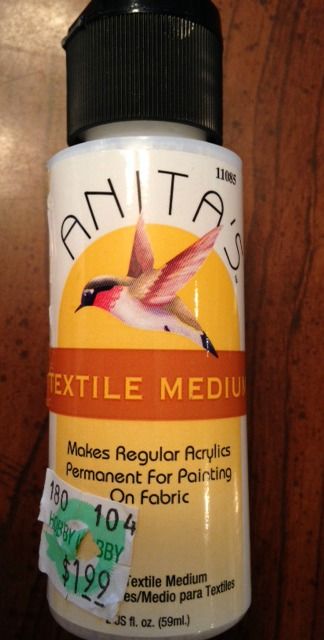 Decide on a design. We found a couple of different ideas on Pinterest for hand and footprint butterflies, ladybugs and honeybees. Miss A (age 5) also wanted to create flowers based on an apron we saw. She was able to create hers on her own. Gigi (age 3) needed some help, but also did a lot of it herself.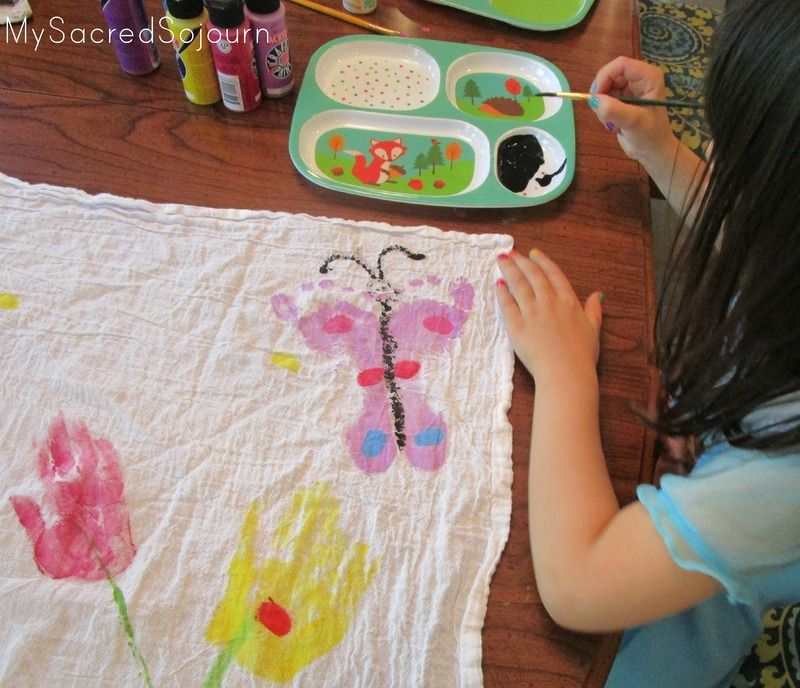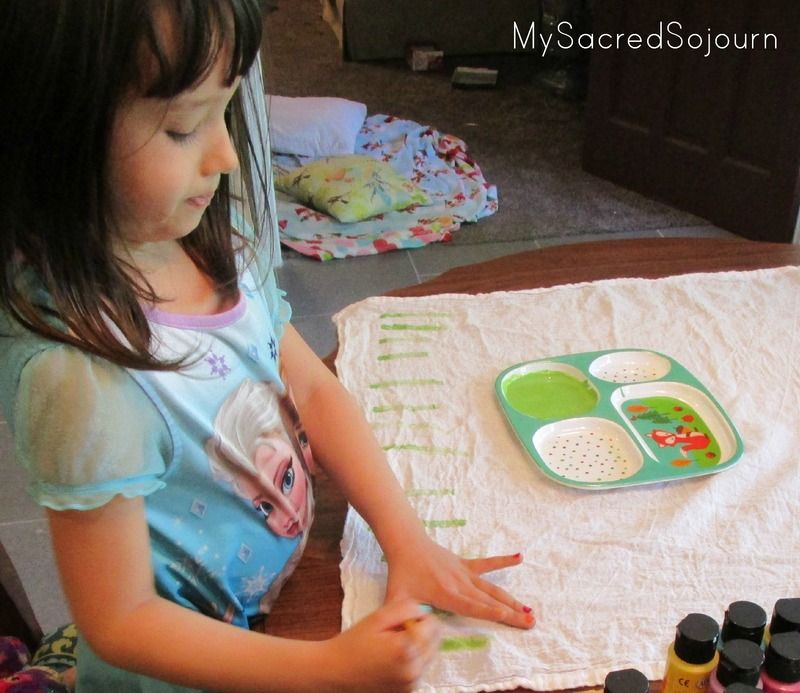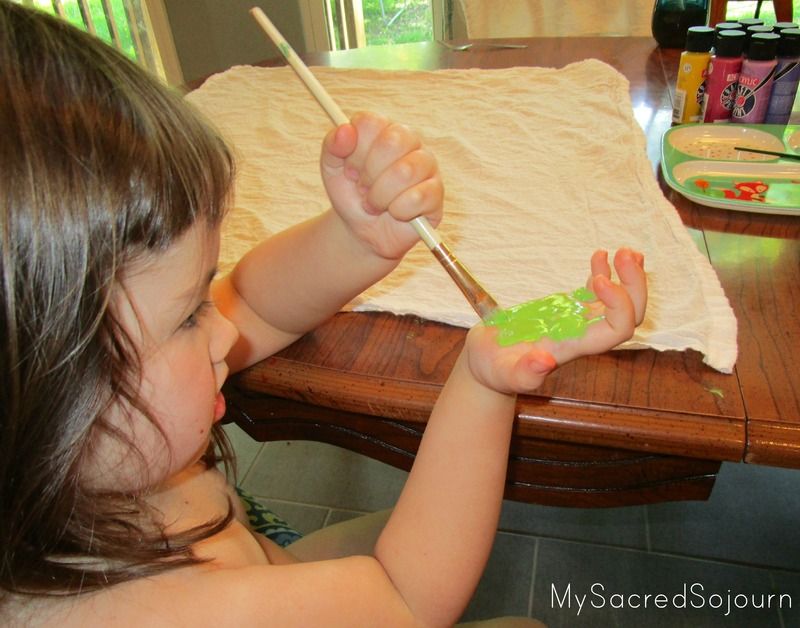 "No, I do it myself!"
Gigi asked me to paint the wings, stripes and faces on her honeybees. She did everything else.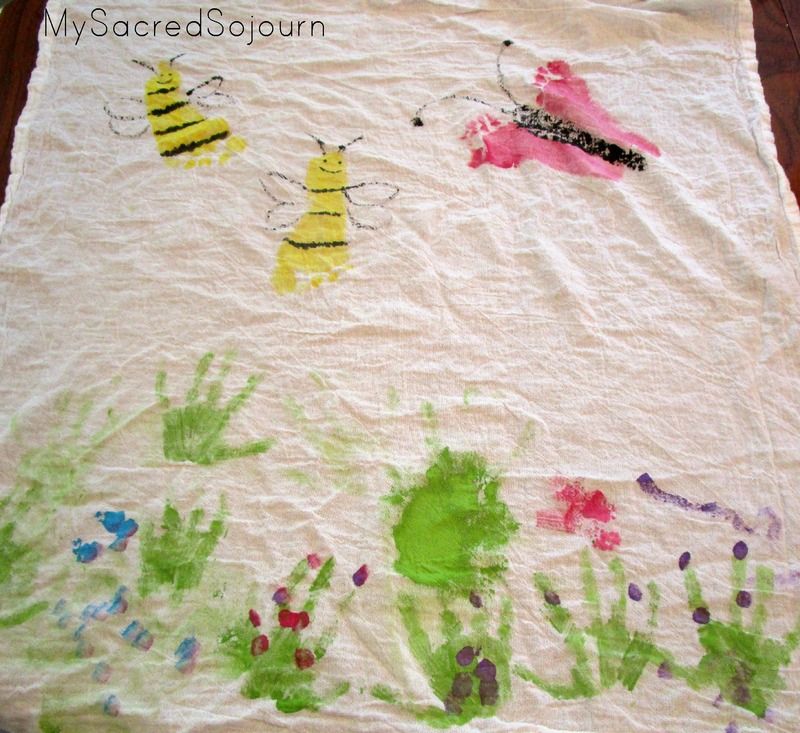 Gigi's finished towel...note the green blob at the bottom. :) She chose to use hand prints for the grass and paint dots for flowers.
Miss A's butterfly...she added thumbprint spots to the wings and a thumbprint honeybee.




Miss A chose larger hand print flowers for her towel.
When the painting is finished, use a Sharpie market or permanent fabric marker to write your child's name and the year on the hem. Now you have a reminder of thier tiny hands and feet for years to come. :)
This was such a fun, easy project and my girls LOVED it!! They were SO excited to create something just for their Gammy. I rolled the finished towels up and tied with baker's twine. They went into a cute little gift basket that we put in the guest room for my Mom to find on her visit. :) I'll share all the details of the Mother's Day gift basket tomorrow.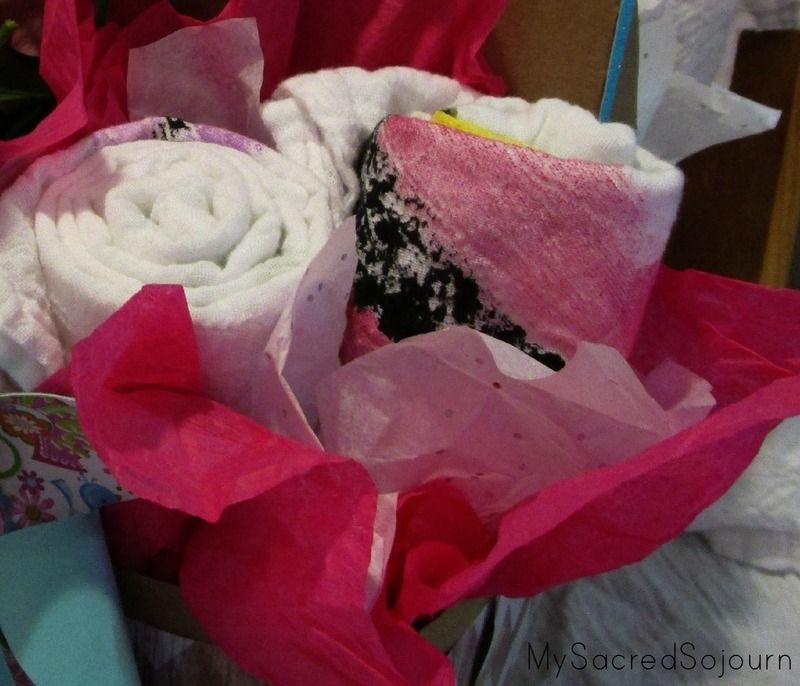 Do you have anything special in mind to celebrate the mothers in your life? Any cute ideas to share?
Blessings,
April