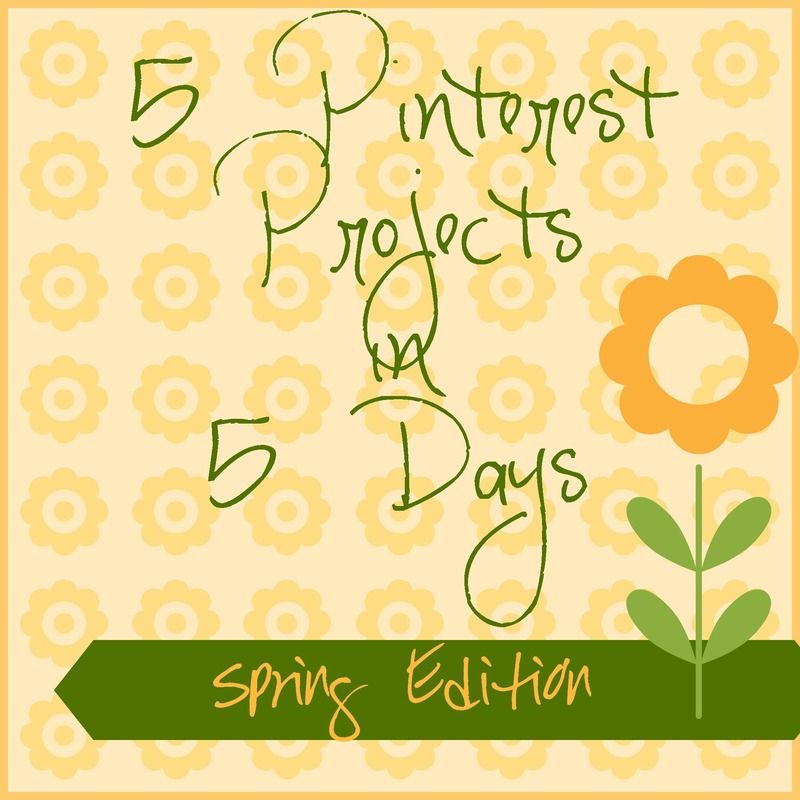 I issued a challenge to myself: Stop pinning and start doing! So, I chose 5 projects that I had pinned, but been too afraid to try and I'm attempting them this week. Also, one of my rules of this challenge was that I didn't want to spend any money. I'm trying to use up the supplies I have before I buy anymore. Not all have been a raging success. :) Check out previous challenge posts here:
Today's project was supposed to be fabric covered storage boxes. I have two places where I'd like to use them...my laundry closet shelves and my hall pantry closet. My plan was to use some diaper boxes we had around the house and whatever fabric I could find in my stash.
Lesson One: If you're going to use diaper boxes, make sure you tell your husband that you're saving them before they get sent out with the recycling.
Step One: Gather materials.
I found a couple of similar sized cardboard boxes, but no spray adhesive like the
I Heart Organizing tutorial
required. Plan B was to use some contact paper I had in my craft closet. Crafting requires flexibility around here. ;)


Step Two: Cover boxes.
Simple enough...I cut pieces to fit and pulled the backing off the paper just a bit at a time. This keeps your paper from sticking to itself and you can smooth it as you go along.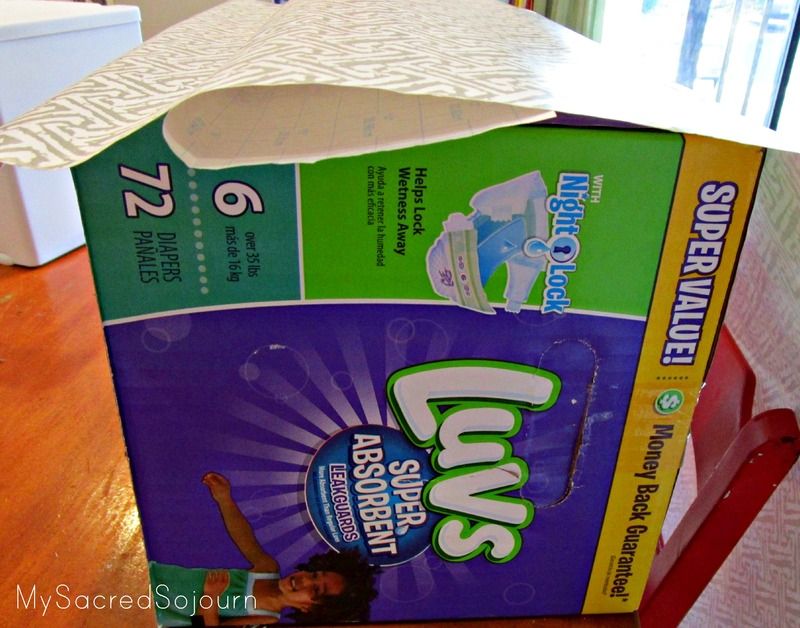 It's kind of like wrapping a gift. Cut the corners at an angle so you can smooth them out inside the box.
One box finished! The pattern doesn't match up, but I'm not OCD about it. (Other things, yes. Contact paper on a box that will be hidden? No.)
Step Three: Fill with junk awesome stuff.
This closet is just around the corner from our kitchen. What a mess! Stuff shoved in there, plastic dishes falling out of the bottom two shelves. It was driving me nuts.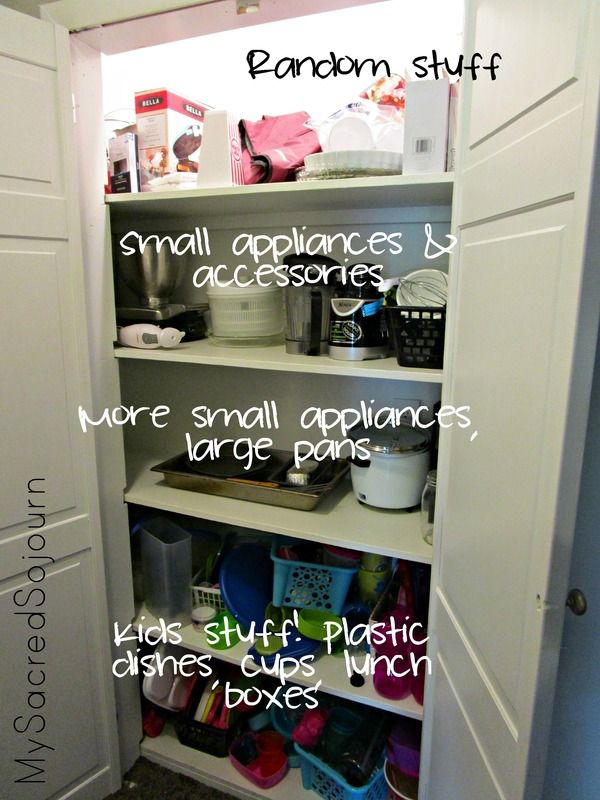 I don't know why I waited so long to do this...it only took me about 10 minutes to pull stuff out and re-organize it with the help of my new boxes! I pulled several things out to donate and threw away or recycled some other items.
I set up ONE shelf for my kids' dishes. They are responsible for getting their own cups, plates, bowls, etc. for snacks and meals. Hopefully setting it up this way will help them be more successful with that.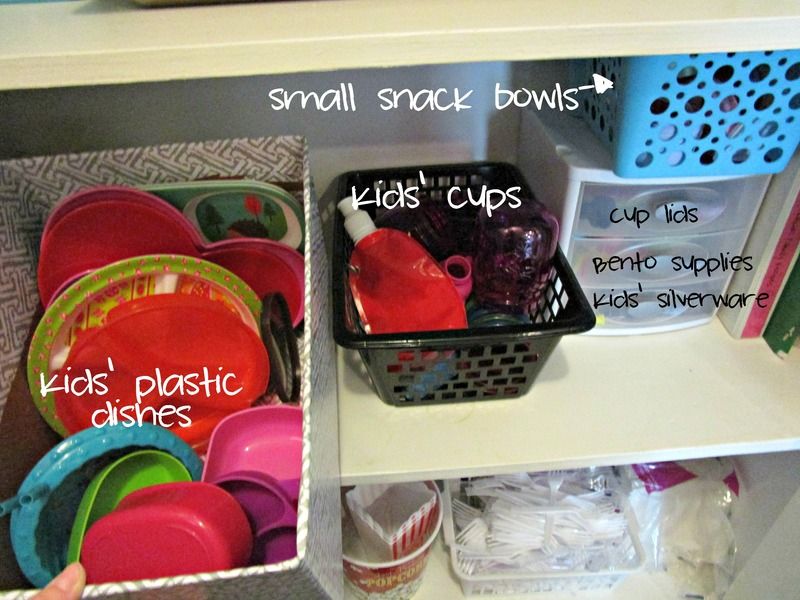 Step Four: Stand back and admire my work. ;)
It may not have been exactly what I envisioned...storage boxes made with cute fabric...but it's functional and still looks great! And now we can open this closet without a bunch of dishes spilling out on the floor!

Project Two done...I'm on a roll!
Blessings,
April