We've had such a great week! I mentioned in
this post
that my parents came to visit. They came last Friday, then my brother and his fiancee came on Sunday. We had SIX DAYS of family here in KC with us! This was their first visit since our move, so you can imagine we were all so excited! Here's a bit of what we've been up to.
We loved the fountains outside of the aquarium. The girls were having a deep conversation with PopPop here, I'm sure. ;)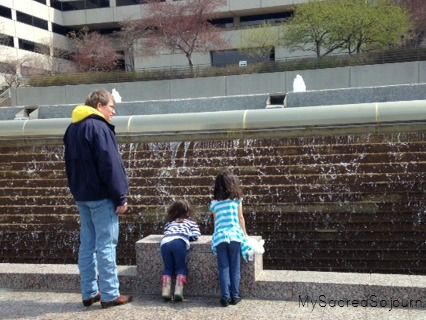 Of course, Miss A had to fit in some artwork time with her Gammy.
On Tuesday we went to the Kansas City Zoo using our membership we received as a Christmas gift. (Thank you, Aunt Jess!!) We all loved the polar bear exhibit!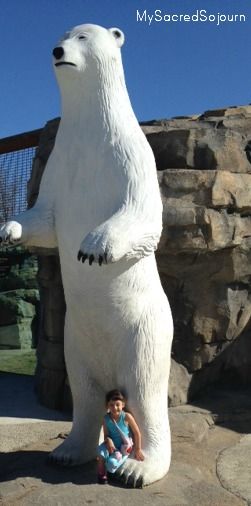 But seriously, folks. The kangaroo exhibit was SO amazing! Those logs you see at the bottom of the photo? Yeah, that's the "fence" around their "enclosure." They were SO close to us! And there were so many of them!
"No, Daddy...I'm NOT tired! I promise!" The zoo wore us all out! ;)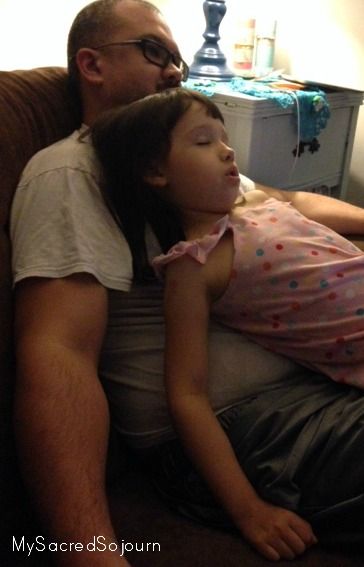 Some plants are starting to bloom here now. I'm not sure what any of it is though. We're a full 2
USDA zones
north of where we were in OK so I've got a lot to learn! This was a beautiful shrub at the zoo.
We had lots of play time outside when it warmed up to the 70s early in the week. Gorgeous weather!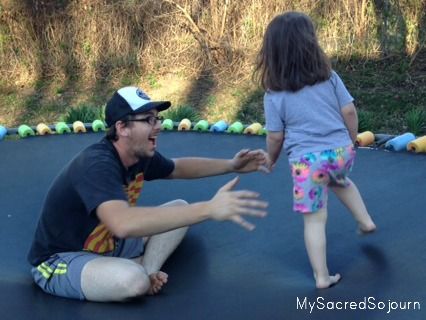 Seriously, kid can't get enough painting. ;)
Family left on Wednesday and we spent that day and Thursday resting. It cooled off again and got rainy, so we've been stuck inside. I started working on a hand-painted sign. I'll share about it on Monday.
And unfortunately, this photo perfectly captures their current relationship status. Sweet Jesus, help a Mama out! ;)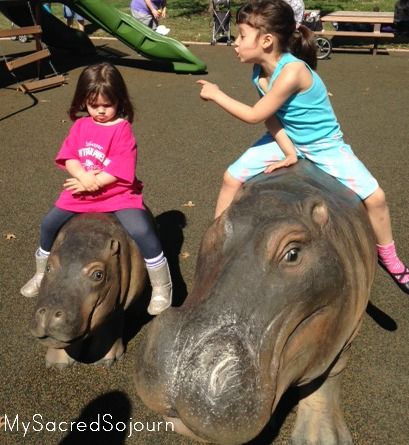 That was our exciting, exhausting week! I hope your week was filled with joy in unexpected places. What have you been up to?
Blessings,
April