<<I thought I posted this before I left town for the week, but I guess it didn't happen. So sorry!!>>
My Mom came into town to attend my church's women's conference with me last weekend. With Mother's Day the following weekend, knew I wanted to have her gift ready when she arrived.
I started with a Sonic drink carrier. They're my favorite thing to use for gift baskets because they are so sturdy (after all, they're made to hold those giant Route 44 drinks!) and they have 4 sections to fill with goodies! I used scrapbook paper and a cute little pinwheel I made to decorate the carrier.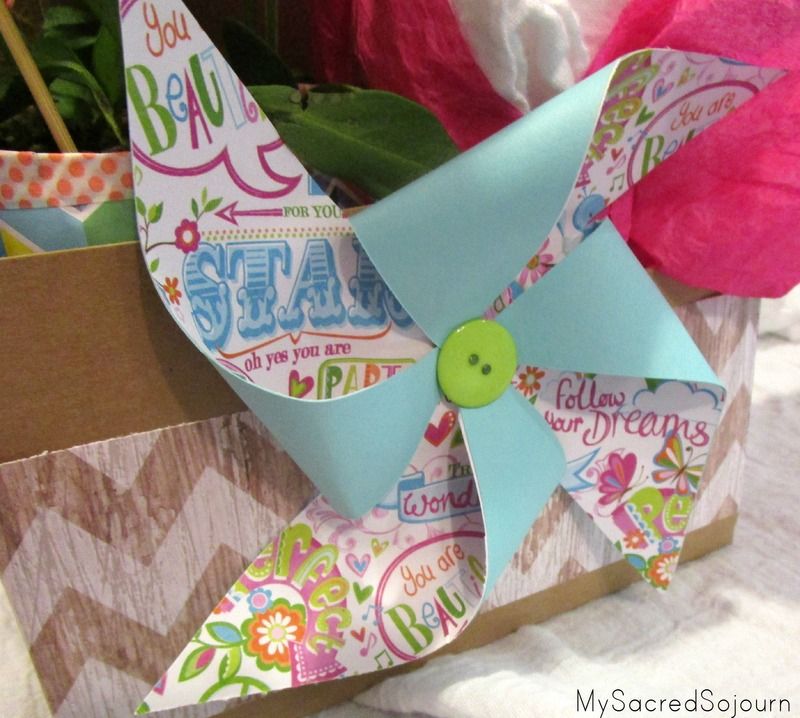 I knew I wanted fresh flowers in one compartment. Miss A chose these striped petunias. I planted them in a plastic container I had covered with scrapbook paper and washi tape. Mom can move them to her pots at home later, so they have room to grow.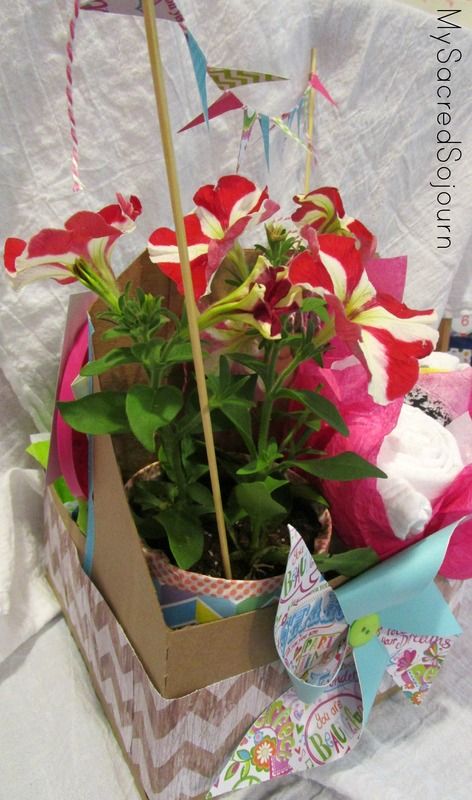 The second compartment has the two painted dish towels that our daughters made. You can view that project
HERE
.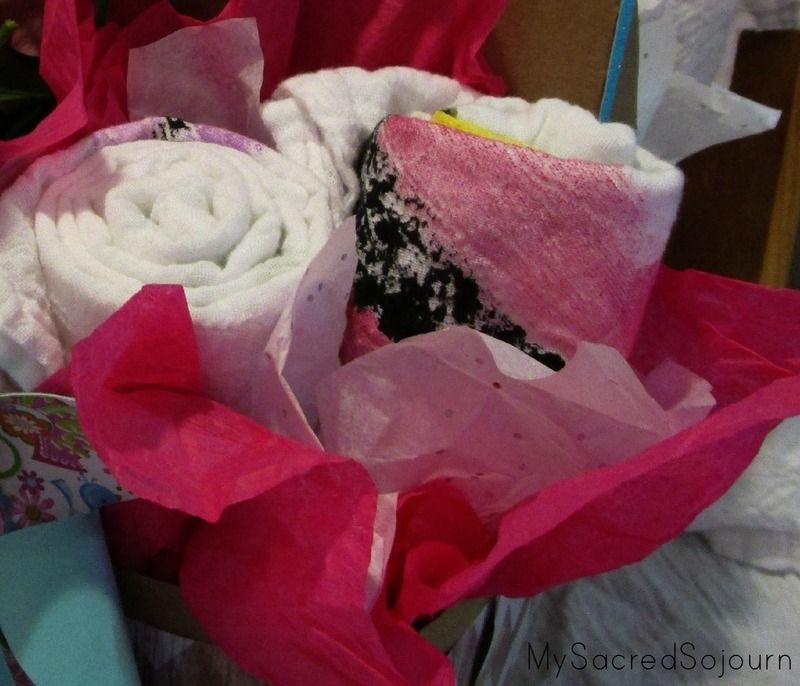 The third compartment has a package of Ghiradelli miniature Milk Chocolate with Sea Salt & Almond bars. Because every Mom needs chocolate. :) I tied on a scalloped tag that I stamped with Happy Mother's Day. On the other side, I wrote her a little note.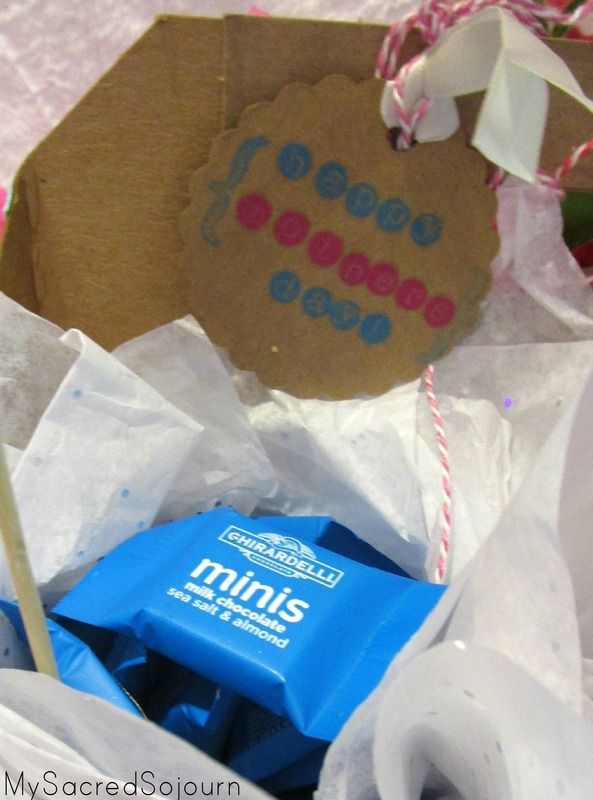 The last compartment holds a few special things that Miss A made all by herself (a card and a necklace) and a photo holder I whipped up from a piece of scrap wood and a cute clothespin I had. I included a photo that was taken of our family at Easter, but she can always use it for notes, shopping lists, really, whatever she wants! (On an unrelated note, I've GOT to start wearing eye makeup! And maybe buy some self tanner!) ;)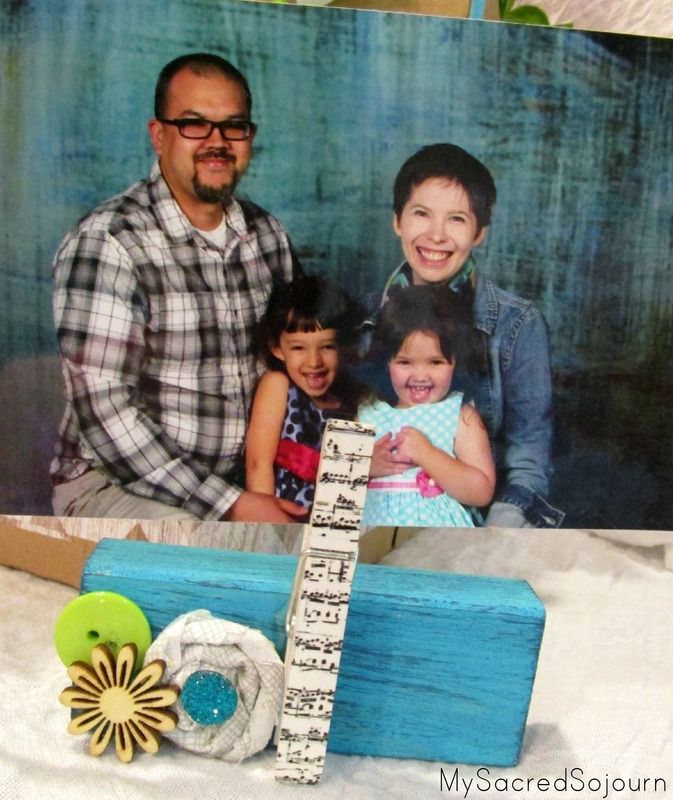 And one last look at this cute thing...I made the tiny pennant banner from leftover scrapbook paper, baker's twine and barbecue skewers.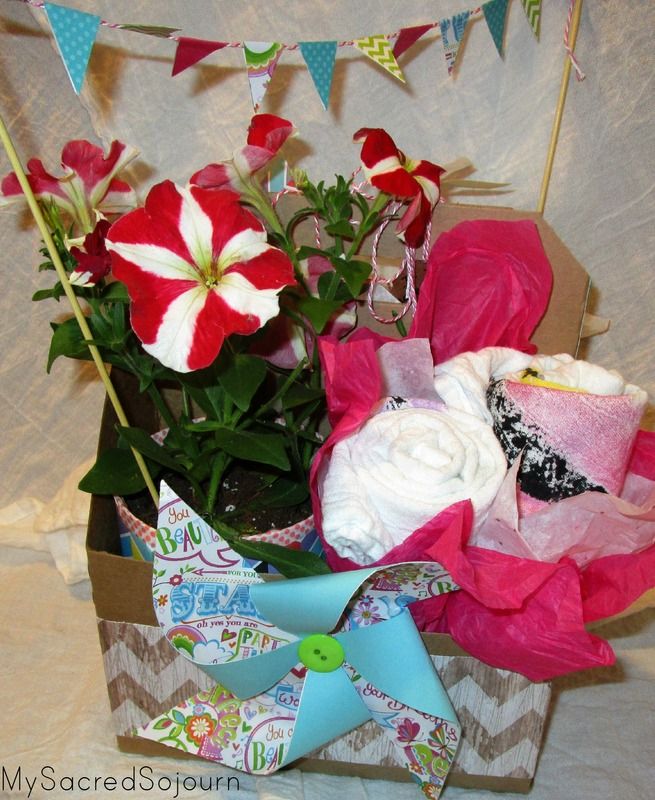 The dishtowels were, by far, Mom's favorite thing. :) I love putting together gift baskets and this one was one of the most fun ones I've ever done! You don't have to wait for a holiday or birthday to give a gift to someone. Who do you know who might appreciate a dose of kindness?
Blessings,
April
Sharing this project at: