In case you missed it, I shared
HERE
and
HERE
about my recent Batch Meal Prep Day. Read those posts for recipes and notes about what I purchased and how I put my meals together. This is the process I followed to
plan
for my own Batch Meal Prep Day. I'm pretty sure I spent more time planning than meal prepping!
You may be curious about WHY I did this. Batch Meal Prepping is a big up-front investment, but will save our family time and money in the long run! Instead of being tempted to run for take-out, call for delivery or run to the grocery for some quick, convenience foods, all I have to do is pull a healthy meal out of the freezer.

The results...lots of healthy meal choices for my family!
For comparison's sake, I added up the cost for us to have a meal of grilled seasoned hamburgers. With fresh vegetable toppings, sweet potato oven fries, hamburger buns and the meat I pre-seasoned and froze, it will cost our small family about $10 (the organic beef I purchased was $5.50 per lb.) If we were to go grab a sack of burgers and fries at McDonald's, our total would be closer to $20 and WAY less healthy! To me, that's worth the full day of meal prep.

Now let's get started!

Make a Master Meal List of all the recipes your family likes.
This basic meal planning step is so helpful! Organize it however you want...by ingredient, by season, by food type (soup, salad, etc.) Pull out those favorite cookbooks, check your Pinterest boards or wherever you store recipes and make that master reference list!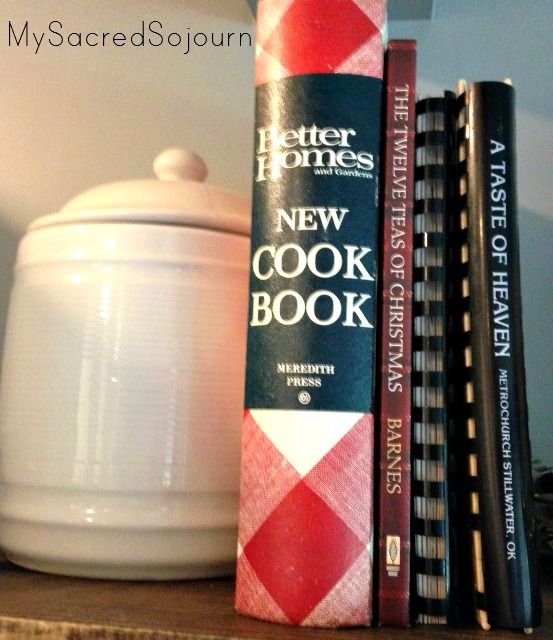 Narrow it down to the recipes you want to make on Batch Day.
I made 11 different main dishes. (I'm crazy...next time I won't be so ambitious.) If it's your first attempt, you might want to limit it to 2 or 3. Go with whatever you're comfortable attempting. There's no right or wrong here...do what works for you, your budget and your schedule.

Make a list of all the ingredients you need for every recipe you want to make...and then consolidate all those into one giant list.
Check your kitchen and pantry, marking off what you already have. What's left is your shopping list. I do this in a Word document so I can easily consolidate amounts and delete ingredients.

Make a list of all the steps.
Here's a sample section from my Master Instruction List from my day. I had a very similar instruction list for each meat type. (If needed, I could have stopped at any point between meats and completed it another day.)
Chop all vegetables, fruits and herbs needed for the day. I saved time by prepping all the produce at the same time. Needed 1 cup of diced onion? No problem, it was already done and I didn't have to wash that cutting board 15 times, just once.
Divide ground turkey between 3 large bowls.
To Bowl #1, add ingredients for Apple Bacon Turkey Sliders.
To Bowl #2, add ingredients for Tropical Meatloaf.
To Bowl #3, add ingredients for Jalapeno Turkey Burgers.
Make Tropical Meatloaf into mini muffins. Bake at 375.
Form Apple Bacon Turkey sliders into patties. Flash freeze.
Form Jalapeno Turkey Burgers into patties. Flash freeze.
Clean up from ground turkey recipes.
Put Apple sliders and Jalapeno Burgers into labeled freezer bags. Freeze.
Remove Tropical Meatloaves from the oven; flash freeze.
Enlist some help.
Maybe you have a friend that would love to split meals with you. You can work together to buy and prep the meals. Or get your spouse or child to help out. Even if they don't cook, they can probably help with chopping vegetables, washing dishes as you go, etc.

Clean, clean, clean.
It may seem counter-intuitive to clean when you're about to make a huge mess, but you want to start with a clean slate. Start with an empty dishwasher and sink and have most of your counters cleared off, if possible. You want plenty of room to work and all of your necessary tools clean and ready to go!

Make room in your refrigerator and freezer and go shopping the day before.
You don't want to come home with bags of stuff and not have room for it. Trust me.
Pre-labeled zipper freezer bags, printed recipes and Instruction sheet...we're ready to go!

Complete your Meal Prep by going down the list you made in Step 4.
If you included everything, you just have to go down the list and check off things as you go.

Make one more list...your Freezer Inventory.
Post it on your refrigerator so you can easily review what you have to work with! After doing all this work, the last thing you want is to forget what you have and end up throwing it away in 6 months!
I hope I've explained my process well. If you have questions, ask away! I'll help however I can!
Blessings,
April