Hi, y'all! I'm dropping in on this Friday to share a recent project that my husband did for our family room. I love how it turned out!

This is our old entertainment center. It has served us well for almost five years. But there were several things I didn't like about it. We bought it brand new from Wal-mart, so it doesn't have the character and details that I like to have in my home. The cabinet was just too small for the TV (which looks massive here...it's a 50-inch. Aww, the joys of having a tech-y husband.) I didn't like the glass doors and the drawers didn't hold much.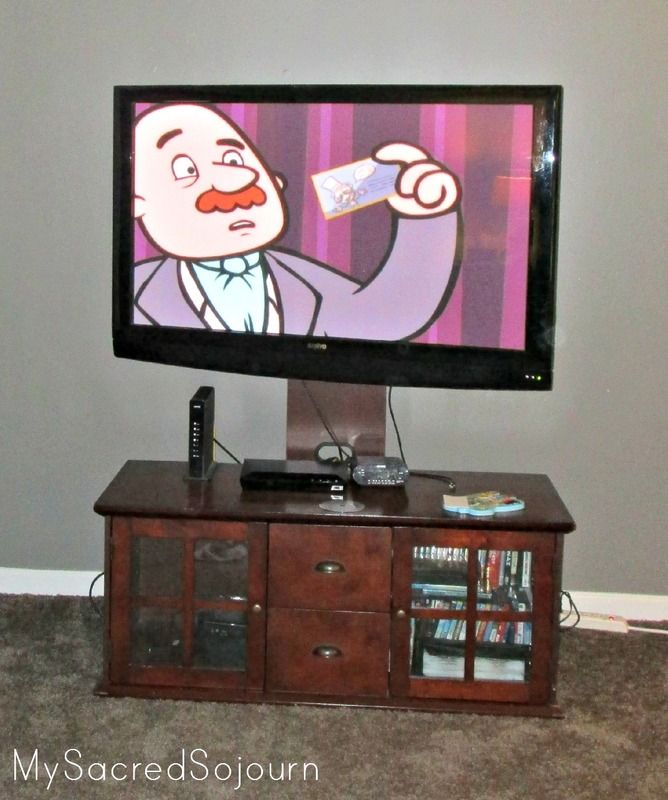 We have had this old buffet for a couple of years. It was in need of some help. It was majorly scratched up. The stain was flaking off in places. The knobs were pretty grimy. And the top had some sort of weird blue substance on it. But it's solid wood, a great size and was in great structural condition.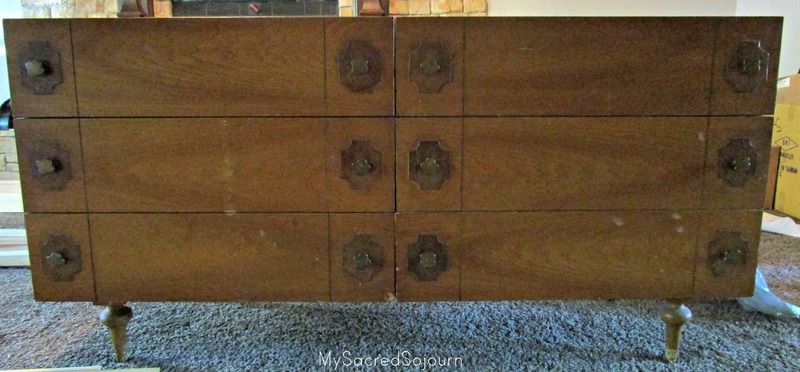 Cute little legs, but with modern flair
Love the details!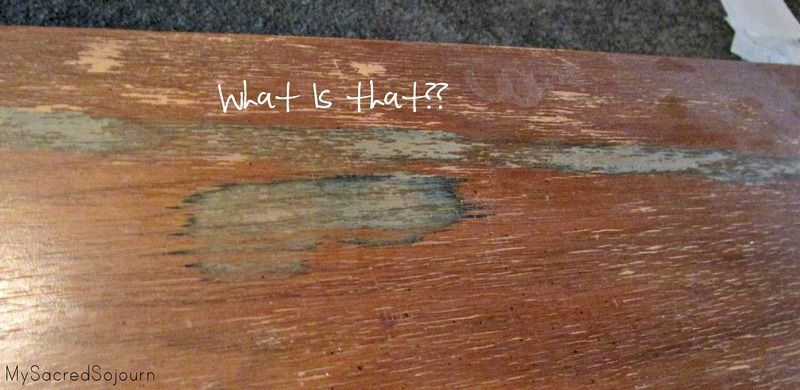 Seriously, I have no clue what that blue substance is.
Here are some inspiration pics I found. I loved the contrast of bright white paint and dark stained wood. Since I liked the coverage of the Folk Art Chalk Paint on my headboard bench (which I still need to show you), I planned to use that type of paint.
Problem. The chalk paint didn't work. The blue stain on top (that I cleaned before starting the painting) still leaked through. And so did the original stain.
After SIX coats.
So much for no sanding required. :( Michael suggested using dark grey paint leftover from his office desk and even offered to finish it up for me. He's top shelf, that guy.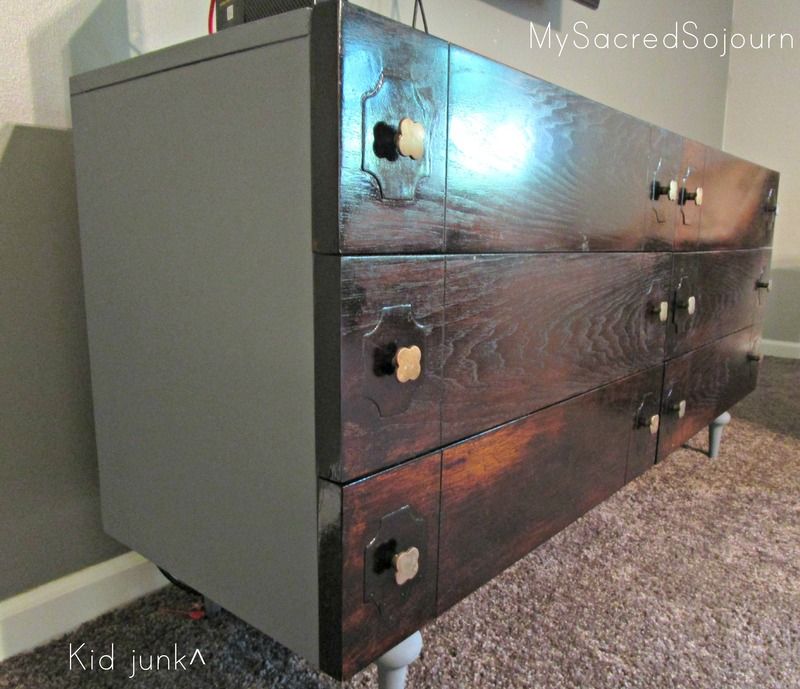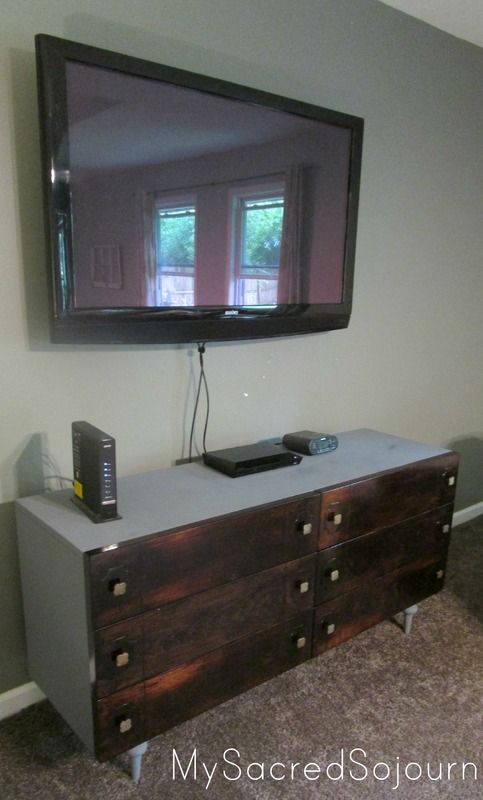 I didn't want to permanently alter the buffet, so for now the DVD player, internet router and clock are just sitting on top while I try to think of a solution. (Any suggestions??) And the cords are visible...obviously a work in progress. ;) But it all looks so much better than it did! And I couldn't have done it without Michael.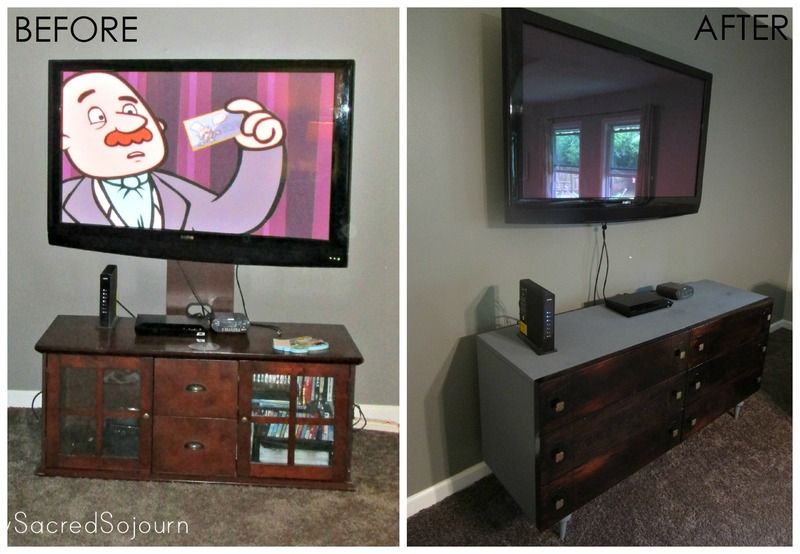 I'll share the rest of this room on Monday. There's not much to see, but maybe you'll have suggestions because I need help with it! :)
Blessings and have a GREAT weekend!
~April