If you follow me on Instagram, you've probably already seen some of these. But today I want to share more in-depth about my journey through this process.
Several months ago, I discovered Illustrated Faith. We were in the middle of our move and all my craft supplies were packed up, so I couldn't do anything at that point, but I was so excited to get started once we got moved.While unpacking, I discovered that my Message version Bible has pretty wide margins, so I did an entry in there to get started.
I was able to choose a journaling Bible for my birthday in March. (Thanks, Mom!!) This is the one I bought at my local Mardel Christian Bookstore, on sale for $20.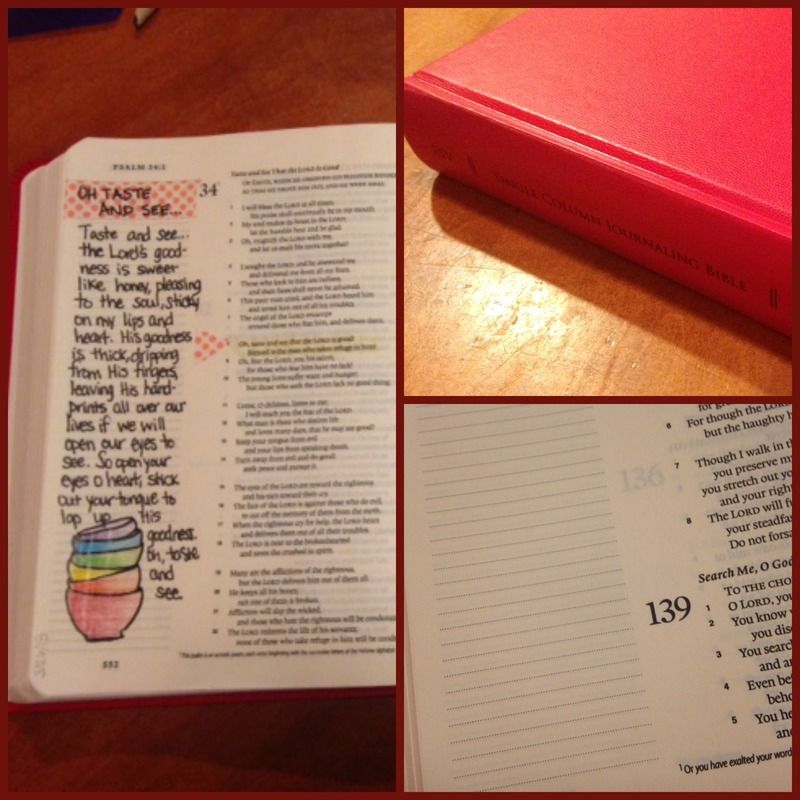 My Journaling Bible and first entry
At first, I was scared to start. I didn't want to mess it up! And I had been looking at so many beautiful pages online that I was a little intimidated by thinking I ha to replicate the style or techniques of those pages. Plus, from reading posts on the
Illustrated Faith site
, the
Facebook community
and various blogs about it, it seemed overwhelming to choose the right art materials, etc.
At some point, I decided to say "Enough!" to fear and just dive in. At first, I stuck with colored pencils and simple drawings. Nothing complicated, just a simple expression of what the verses I read that day spoke to me.
Over the last few months, I've become braver. I now use different types of paint, washi tapes, scrapbook papers, markers. I have a
wish list
of new supplies I would like to purchase at some point, though I'm not in a hurry or feeling pressured to do so. Honestly, I don't want this to become about the supplies...my purpose in this is to explore God's word and create visual representations of what He impresses on my heart through this journey.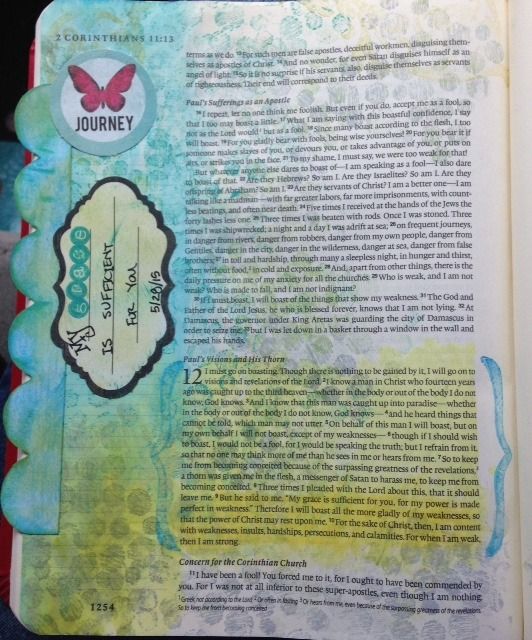 The process of making the page and the experience of being in God's presence has become such a meaningful part of my daily life. I can honestly say that my relationship with God right now is the most personal that it's
ever
been.
Sometimes I'll include a note from a commentary, song lyrics, or another verse that connects with what I've read. I usually don't go into my quiet time with my Bible journal with a plan in mind; as I read, I pray and create and just enjoy the process.

I've felt more freedom in this expression than I have, maybe ever. The Lord has reminded me again and again that HE is the reason I love to create...that HE is the One who put this drive in me...that He DELIGHTS in it when I use this gifting for His glory. Bible journaling has been yet another way to break down the dividing walls between the sacred and secular.

I've loved artmaking and crafting for as long as I can remember; it was something I truly enjoyed, but it didn't feel "real" to me, as much as I wanted it to. I felt like a fraud, like someone just "pretending" to be an artist.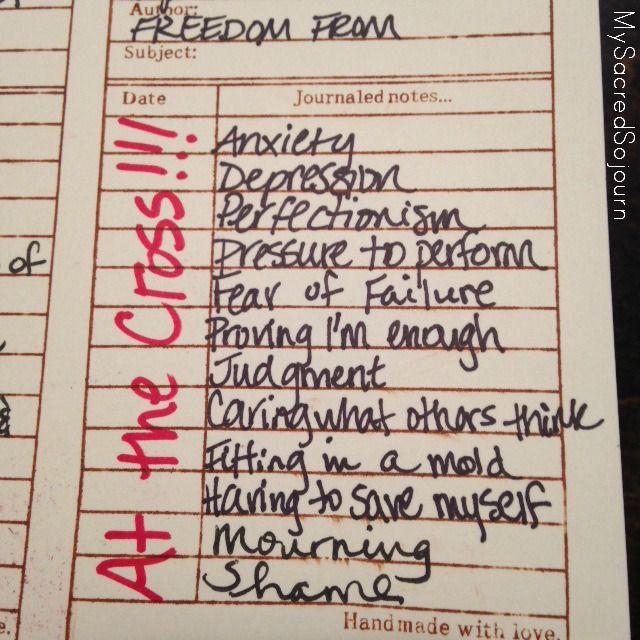 Somewhere along this journey, I felt that begin to shift. I can confidently say, "I am an artist." And not because I'm perfect at it, but because it's who God has made me to be.
Bible Journaling is not for everyone. I know there are some who really struggle with the idea of creating artwork in their Bibles and would rather use a separate journal to do so. Whatever you use or whatever your method, I just encourage you to dive into the Word of God. When I create, I still want the words visible. Other people like to cover them completely; do whatever works for you!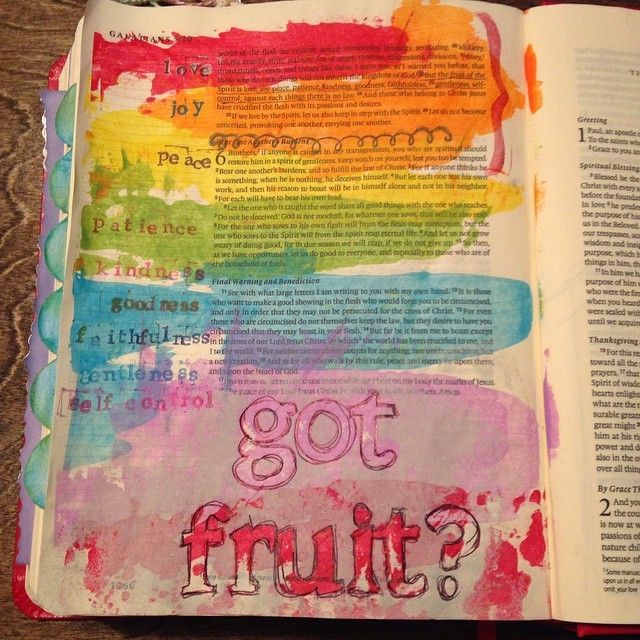 Please don't let anything stop you from exploring scripture and connecting with God in a way that's
meaningful for you
. Maybe that means taking your Bible and a notebook out to the woods or the beach; maybe it's pulling out several commentaries and exploring the original Greek and Hebrew. Whatever helps you connect with God, do that! I can promise that if you come into your time with him with expectancy, he shows up and works in your heart in ways you can't even imagine. He's a good, good Father.
Blessings,
April
PS: If you have any questions about supplies, my techniques or whatever, feel free to ask in the comment section. I'll be happy to answer any I can!