Last week was a little weird for us in the homeschool department. I don't really know what was up, but NONE of us were that interested in getting in the classroom. We did a lot of play, reading books, and LOTS of snuggle time. Turned out to be the absolute best way for us to spend our week. Since we didn't do much formal school work, this week we will continue our study of the moon. Yesterday, I found several moon and space related books at the thrift store and Aleah (age 5) is really excited to dig in!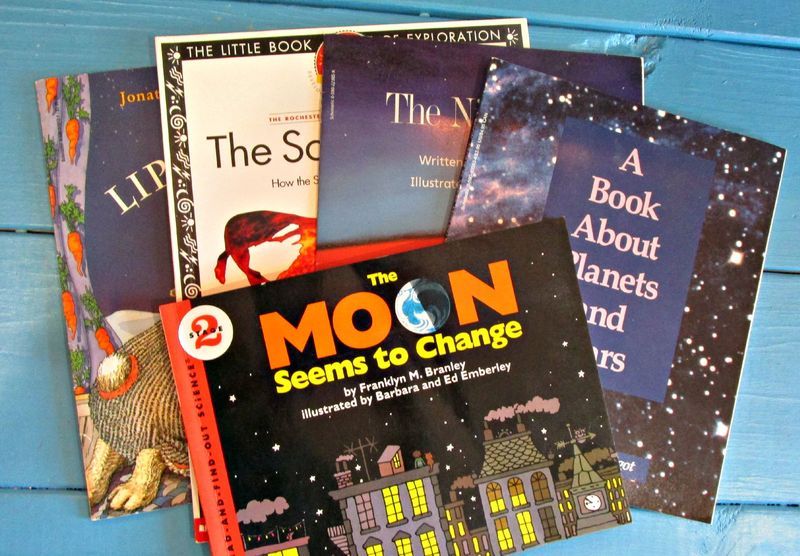 This week we'll also start "Teach Your Child to Read in 100 Easy Lessons." I've seen this highly praised on several homeschool blogs and by a fellow homeschool Mom, so we're going to tackle that. Aleah continually tells me that she wants to learn to read, so here we go, whether I'm ready or not! ;)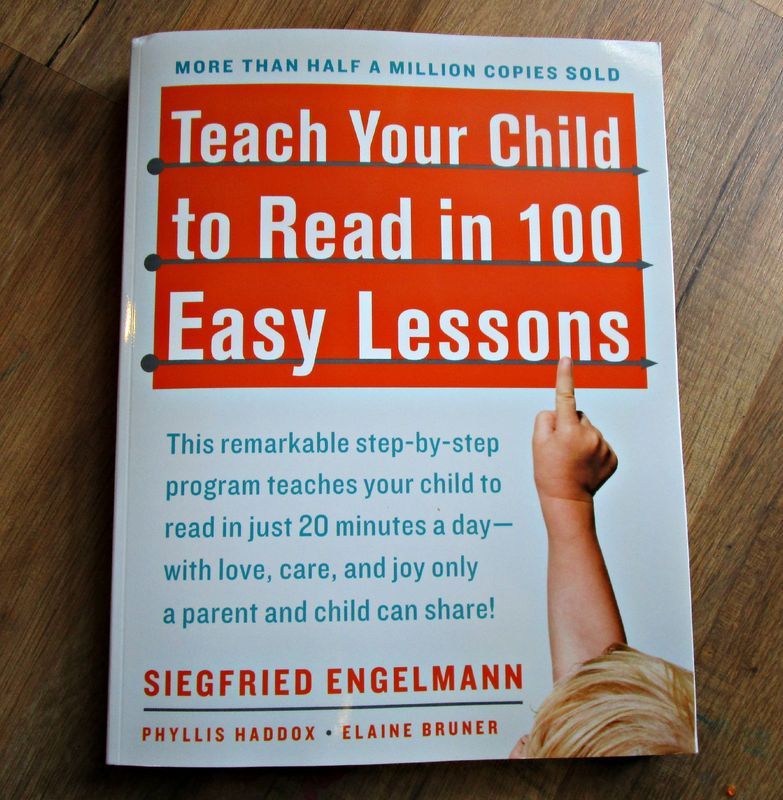 Our trays for the start of the week...I have plans to trade out two or three of them halfway through the week.
Clockwise from Top Left: Lacing foam sea animals; Counting Bear Inventory (this is one I'll change out mid-week); Geoboard made by my husband; Homemade letter puzzle (just traced wooden letters...so easy! I'll probably trade this one out.)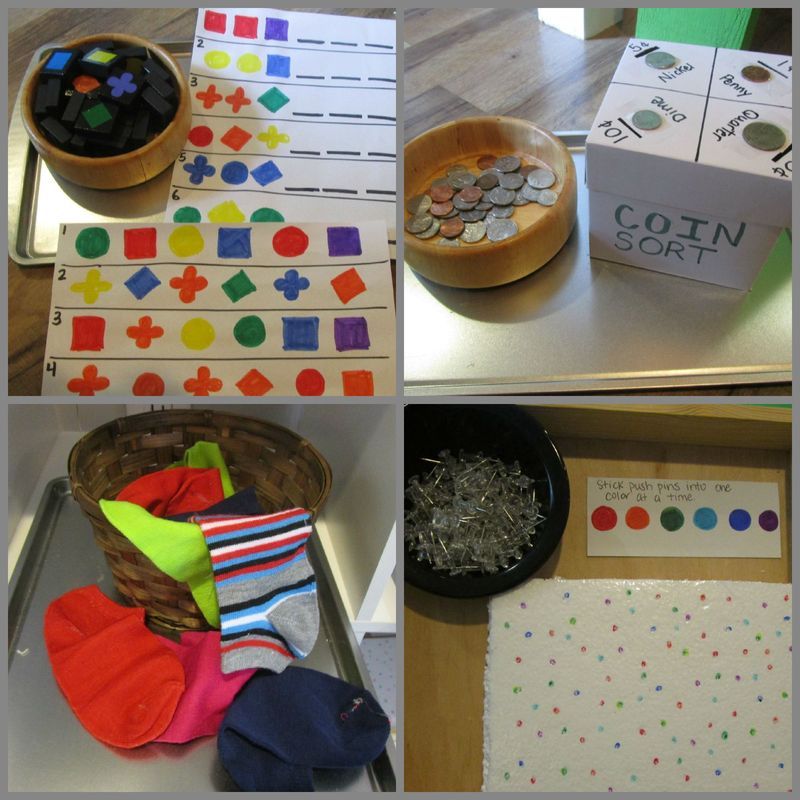 Clockwise from Top Left: Pattern and Shape Matching (made with markers...nothing fancy!) using game pieces (I'll make new sheets mid-week); Homemade Coin Sort box; Sticking thumb tacks into colored dots on foam (my kids LOVE this activity, even if I think it's kind of weird. LOL); Matching Socks
Last week I hit the Dollar Tree to gather up some supplies for the year. I found the green measuring cups and spoons there (seen below) for our sensory box. But the deal of the day were these "gel balls" or "water beads." My kids have always loved playing with these, and I'd forgotten about them until I saw this pack for just $1. I'll go back and hope they have more packs to put in storage for later in the year.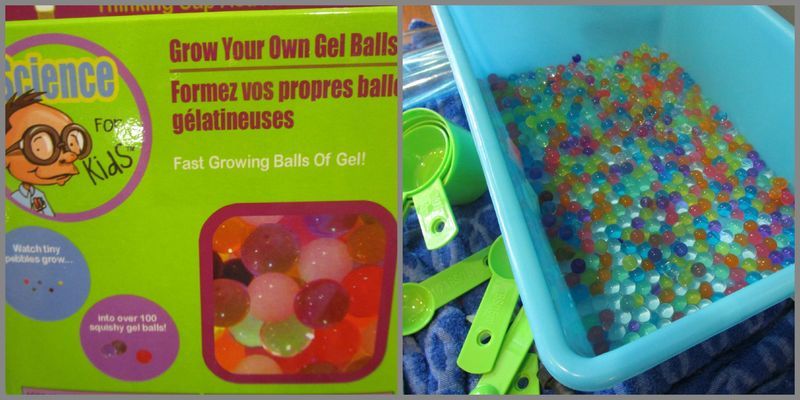 And another thrift store find...this Discovery Toys Opposite Pairs "puzzles" for just $2! What a bargain! I love hitting the thrift store book and game section because I usually come away with some great treasures.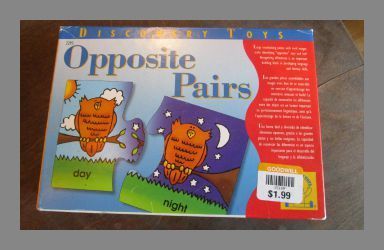 So, that's our learning plan for the week...after basically taking last week off, I'm excited to get going tomorrow. (We usually take Mondays off for house cleaning/planning.) And I have a few posts lined up for this week that share a bit of what the Lord has been doing in my heart during this
social media fast
. It's good stuff, friends!
We're going to have a great week here...I pray that you do too!
Blessings,
April