I recently listened to a sermon about being intentional with the spaces and places in our lives. He spoke at length about the rhythm in which Jesus lived his life: regularly withdrawing from the crowds to lonely places where he could commune with Heavenly Father. Jesus knew the value of solitude and it would do us well to follow his example.
I was pondering this message and this rhythm he spoke of and realized that I try to do this, though I've done so with less regularity. But I always sense the importance of it and know how vital it is to maintaining the pace that my life requires. If Jesus required it, when life was arguably much simpler without the constant buzzing of electronic gadgets and our insatiable desire for busy-ness, then imagine how much more we need times of solitude.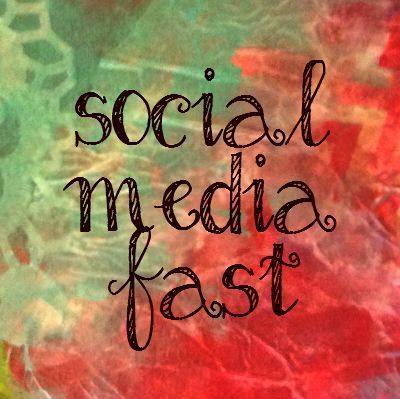 For the next few weeks (I haven't decided how long exactly), I'll be "fasting" (simply, taking a break) from social media (Facebook, Instagram and Pinterest.) I plan to still write posts here, but I'm focused on using this time to really connect with the Father and hear what his heart is for me, for our family, for our church body and for this space that he's creating here at My Sacred Sojourn. I am in a place where I need to hear what his heart is for these areas; I need to hear his voice over all the others. So, I'm being intentional and setting aside this time to be still, to go into "solitude" (at least away from the virtual noise) and to listen.
This song perfectly sums up what I feel in my heart moving into these next few weeks.
So, tell me, friend. How do you create intentional space in your life for solitude? Does it come easily to you or is it a struggle?
Blessings,
April