Oh, friends. It's been awhile since I popped in here! I apologize for my absence. We've been pretty busy the last few weeks. But really the reason I haven't written is because I've been deep in study. The Lord lead me to read a few books and I'm really enjoying them and learning a lot. So many times I've wanted to jump on the computer and write a blog post about it, but there's just so much I want to share with you, it's been hard to narrow it down.
In the meantime, this is one of the books that is really helping me re-shape my vision of my life.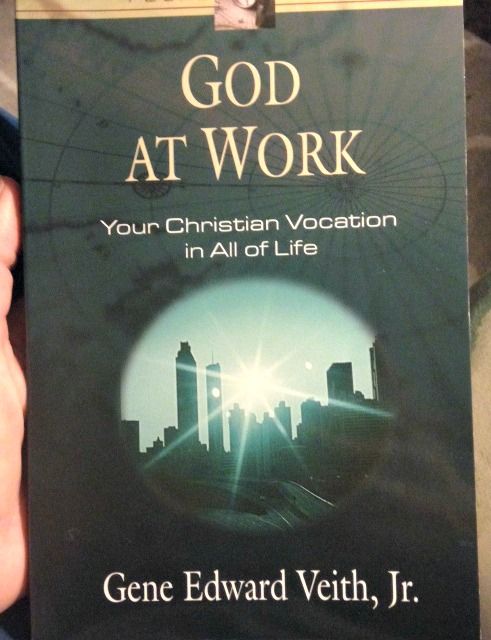 I'm relatively new to learning about the doctrine of vocation. As I've been reading this book and digging into God's Word, I realize now that I've heard bits and pieces of this, but never the whole picture. This is life-changing stuff, y'all. I wanted to share a quote from the book, but have had a hard time narrowing down which one! If you saw
my IG post
about this book, you'll understand why!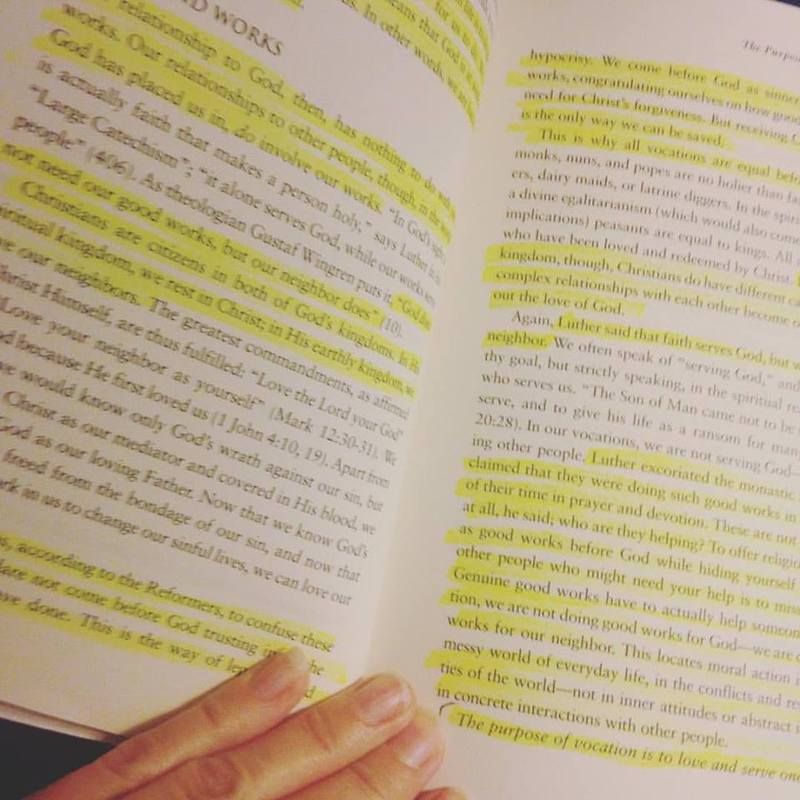 I finally settled on this one:
...vocation is played out not just in extraordinary acts--the great things we will do for the Lord, the great success we envision in our careers someday--but in the realm of the ordinary. Whatever we face in the often humdrum present--washing the dishes, buying groceries, going to work, driving the kids somewhere, hanging out with our friends--this is the realm into which we have been called and in which our faith bears fruit in love. We are to love our neighbors--that is, the people who are actually around us, as opposed to abstract humanity of the theorists. These neighbors constitute the relationships that we are in right now, and our vocation is for God to serve them through us.
Isn't that amazing? That God would choose to work through US in those ordinary moments to serve the people around us, to usher his love into the world and to bear fruit? I am humbled and amazed at that thought.
But I have also been convicted. Convicted of my attitude toward serving my closest neighbors: My husband and children. How many times have I begrudgingly served, or worse, refused to serve them at all? I was re-reading
Edie's post about vocation
(really, go read it!! It's so good!) and I decided to do a journaling exercise. I wrote:
Who is my neighbor? And what does he/she need?
My neighbor is Michael. He needs clean clothing for work, church and play. He needs healthy meals to eat. He needs a clean, organized home for him to function at his optimum level. He needs a wife who speaks truth and "on her tongue is the law of kindness."
I also wrote down the needs of each of my daughters, separately; they each have unique needs in this family. One of the needs that consistently rose to the surface is the need for clean clothing and healthy meals. While strolling through Gordman's (a department store) yesterday, I saw this plaque, which I plan to re-create for my kitchen later! I'm cheap frugal like that. ;)
I show God's love to my family when I use my talents and gifts to meet their needs. So, today I will love my family well by finally putting away the laundry that's been wrinkling in the basket at the foot of my bed. I will love my family well by making them healthy meals, and by helping them choose healthy snacks. I will love my family well by cleaning up the classroom so that we can actually focus on learning when we go in there.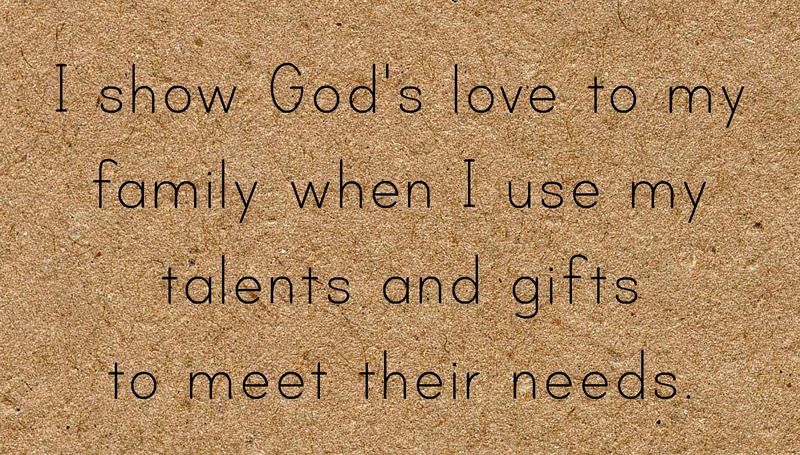 I hope that today you will begin to see the people in your life, not as inconveniences, distractions, or frustrations, but as neighbors that God has entrusted to your care. May you serve and love them well.
Blessings,
April