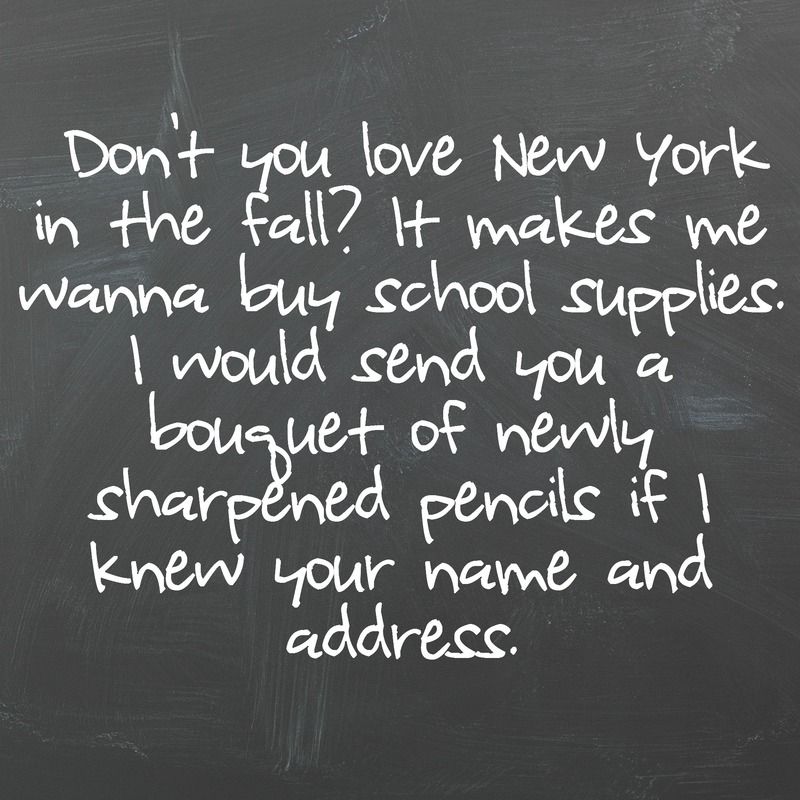 Joe Fox, You've Got Mail
I can't tell you how much I'm enjoying fall. I think I say that every year. I adore this time of year with the chilly mornings and sunny afternoons, with the streets and yard littered with leaves raining down from the trees. We've been eating lots of soup and comfort food. We've hosted friends and family in our home a few weekends this month. And we've made a trip to the pumpkin patch. Life is good.
The leaves are starting to change here. According to the National Weather Service here, we should hit the peak of the colored foliage in the next week or so. I keep trying to get a great photo of the trees, but this is the best I've got. Isn't that a lovely telephone pole? :)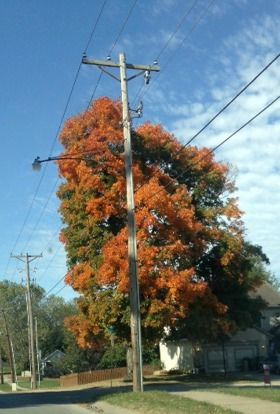 I bought some mums for our front porch. I let our girls choose the colors. They were almost completely closed up and we couldn't tell exactly what color they would be. But when these opened up, they reminded me of sherbet. Just lovely!
With the cooler nights, all the mosquitoes have died and we've been able to spend tons of time outside. Our girls have been playing hard all day, every day. This little gal was so tired one day, that she took her blankie outside and sat in her play car like this for the longest time. :)
We had weekend visitors and spent a morning at the zoo. We were surprised to see some minions at the front gate and our little gals loved seeing them!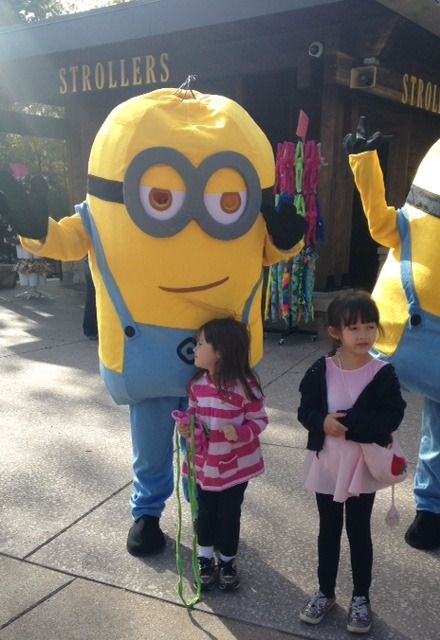 In 2009, at 20 weeks pregnant my husband and I met another couple who was also expecting their first child. Kelly was 20 weeks along and we instantly hit it off as good friends. Her precious baby boy was born just 3 days before our daughter and they've been sweet friends ever since. We loved hosting their family in our home and it blessed my heart to see these two kiddos pick up right where they left off.
This week I have a post scheduled to share my new 5 Projects in 5 Days: Guest Room Edition, so check back on Tuesday for that. For homeschool, we're going to do a pumpkin study this week so read Wednesday's post to see what activities I've planned and our fall themed Tot Trays. With all of that planned, I hope you'll come back and join the conversations.
So, spill the beans...what are some of your favorite things from this week? Do you love fall as much as I do?
Blessings,
April