I love Advent. It's such a contemplative time of year. I love how it points us to Christ during a season which can become very hectic and materialistic. Since discovering this tradition about five years ago, I've gradually incorporated it into our family's December traditions. This year, I wanted to create an Advent wreath. Now that our daughters are 3 and 5 years old, I plan to incorporate the wreath into a short after-dinner devotional with them each night through Advent.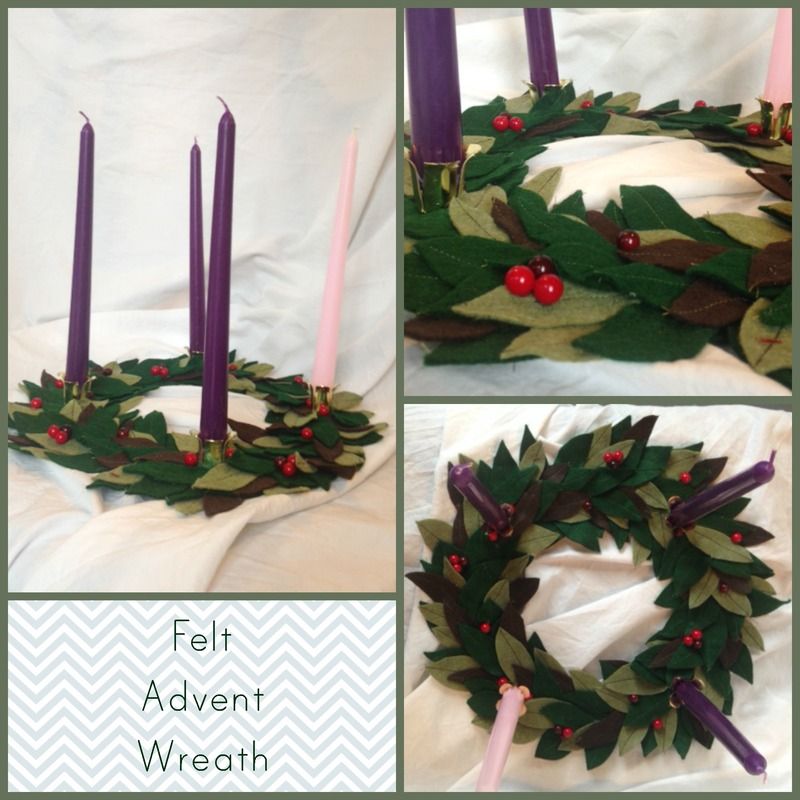 Today, I wanted to share how I made our Felt Advent Wreath, in case you'd like to make one for yourself or as a gift.
Materials:
Candle ring (from craft store)
Fabric and craft scissors
Felt in your chosen colors (about 5-8 of the 9x12 felt sheets)
A few sprigs of artificial berries
Hot glue gun and glue sticks
OPTIONAL: Sewing machine and thread (contrasting to the colors of felt)
Advent candles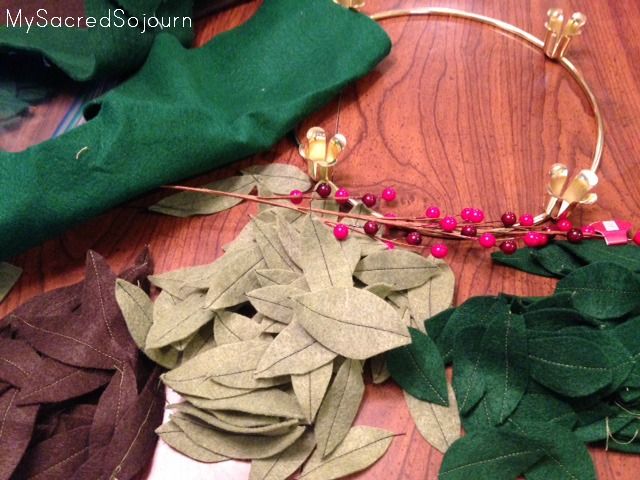 Step One: Cut out leaf shapes. I chose a simple shape; you may choose to make them more complex. My wreath has approx. 140 leaves total. I cut each sheet of felt into 30 small rectangles, then cut those into leaves while watching The Office. ;)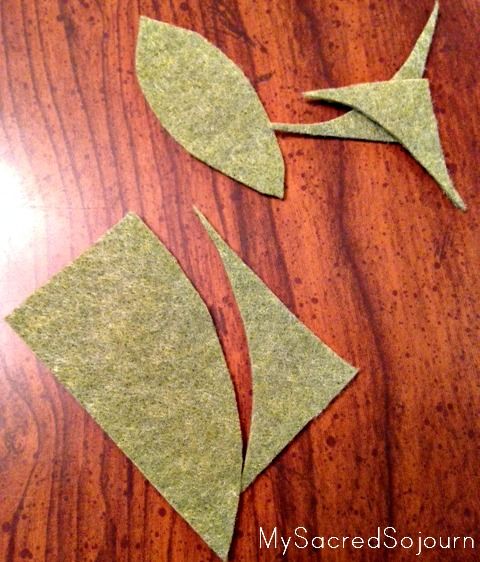 Step Two-Optional: Sew down the center of each leaf with contrasting thread. Again, you can be as simple or complex as you choose. I chose one center vein and a straight stitch.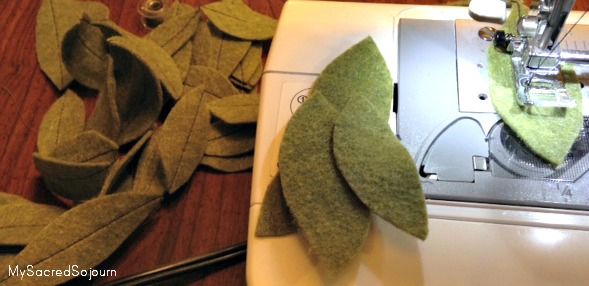 Step Three: Hot glue your candle ring to a ring of felt. This doesn't have to be perfect, you'll cover it with leaves. You're just creating a base to work on.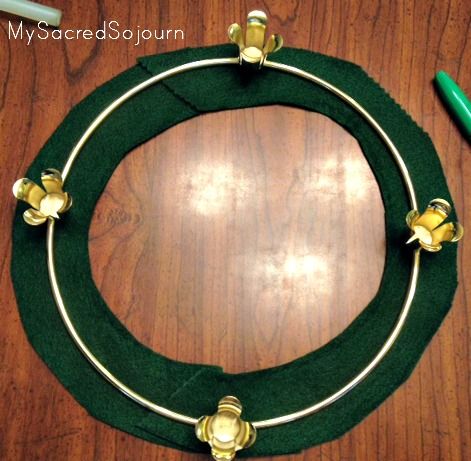 Step Four: Hot glue your leaves to the felt circle, making sure to cover the candle ring. I would lay out 5-6 leaves at a time to see how it looked and then glue them down. (I made it harder on myself by working right to left.) Add leaves all around the wreath, then go back and add more to bulk up certain areas or cover the candle ring, if needed.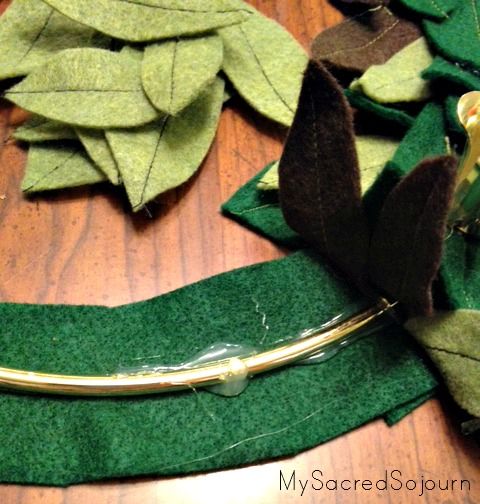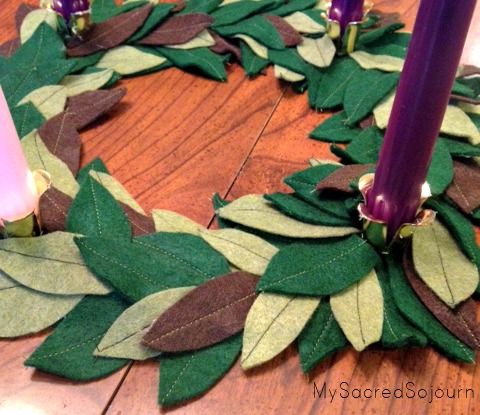 Step Five: Clip berries from their stems with scissors. Put them on the wreath to determine layout and hot glue into place. This was my first go...I ended up adding a few extra to make some groupings of 3 berries.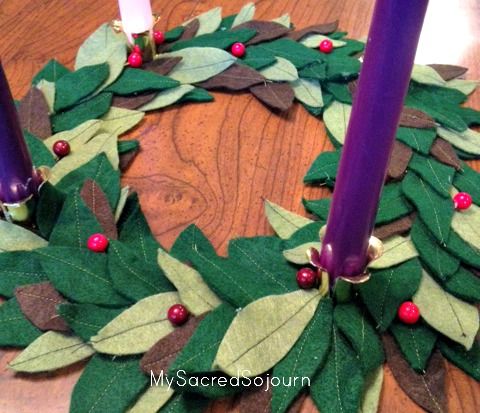 Step Six: Add your candles and enjoy! I found this traditional Advent candle set at Hobby Lobby for $2.50 (Christmas stuff is 50% off right now.)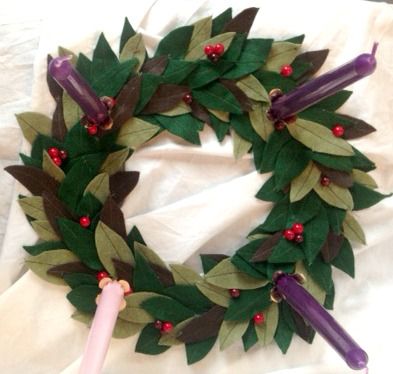 If you make your own felt wreath, please comment with a link! I'd love to see your take on this easy project. Now tell me, do you observe Advent? What are some of your favorite traditions?
Blessings,
April