Hi, folks! I wanted to share a big announcement with you all. I'm opening an Etsy shop with my friend Laura! Laura is a stay-at-home Mom with two boys. We recently met, but have become quick friends and knew we'd make a great team! Our hearts long to honor God with the abilities he's given us, as well as bless our families by bringing in income. We want to "work with willing hands", like the Proverbs 31 woman, thus our shop name.
I have been sewing up a storm and have some great items to share with you.
Pencil Rolls
These pencil rolls come in a variety of sizes (# of pockets) and patterns. They're perfect for not only pencils, but pens, markers and even crochet hooks and knitting needles! A pencil roll makes it easy to take your colored pencils with you for coloring on your lunch break, or holding special pens and pencils for Bible journaling. Each features an easy-to-close elastic band and button and is made with washable, 100% cotton fabric.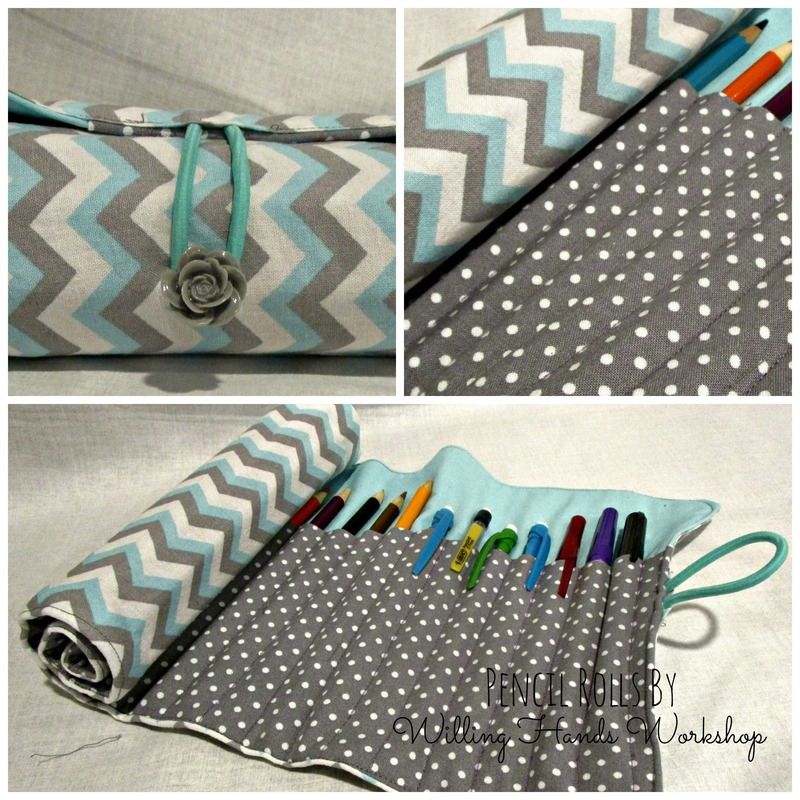 Crayon Rolls
A smaller version of the Pencil Roll, crayon rolls also come in a variety of patterns. They're the perfect size to stow in your purse, backpack, or car for road trips, sitting in the doctor's office, waiting rooms, restaurants, etc. They also feature easy-to-close elastic bands and buttons, making it easy for kids to use them.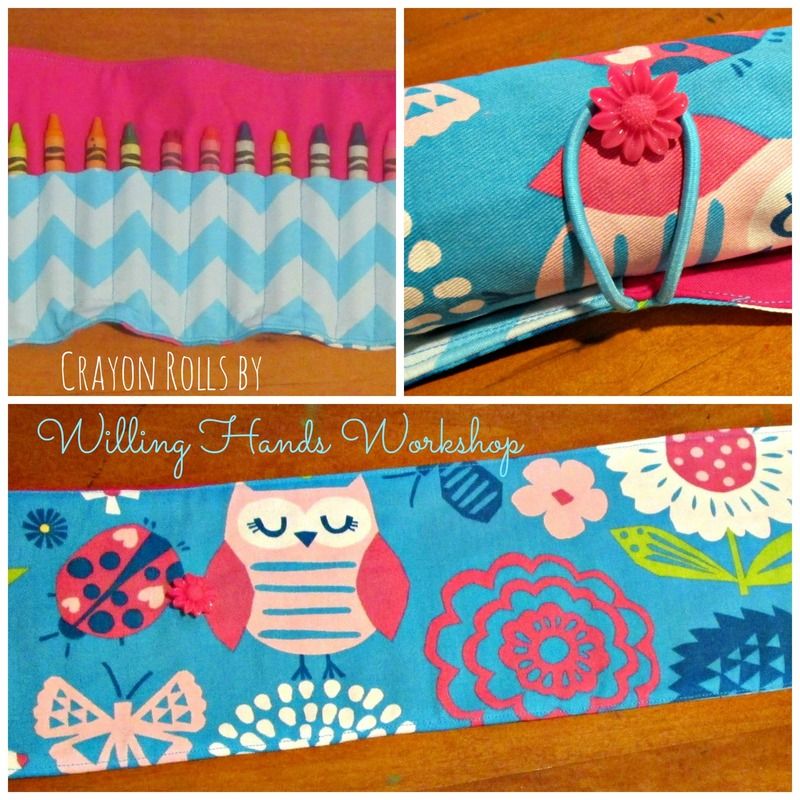 Journal Covers
One of my favorite creations, reusable journal covers, come in a variety of patterns and styles. The ones shown here are from my "Scrap Happy" line and include hand-embroidery. They're made to fit composition notebooks, so it's easy to find a replacement journal when you fill up the one included with your order! All of them include 1-2 ribbon bookmarks.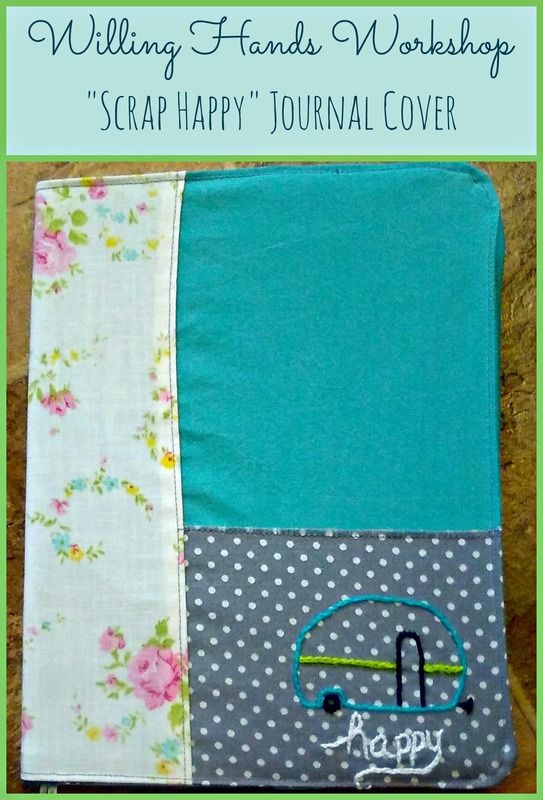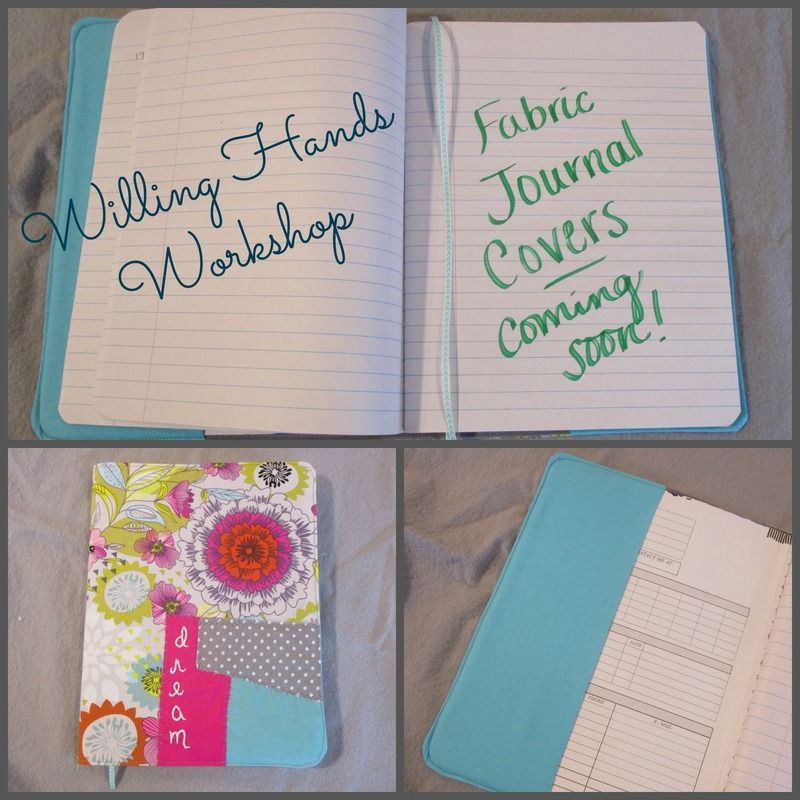 I'm also working on tote bags that match some of the journal covers and pencil rolls. I'll share those soon. My friend Laura makes beautiful and useful crocheted dish cloths and towels in 100% cotton yarn. We've spent time sourcing beautiful colors to share with you and I know you'll love her creations as much as I do!
To keep updated on our shop, f
ollow us on Facebook
or
follow me on Instagram
. I'm sharing updates, and we will post there when the shop officially opens next week. And if you like our Facebook page, you just might win a giveaway! :)

Thank you so much for supporting this endeavor! We can't wait to share our creations with you!
Blessings,
April