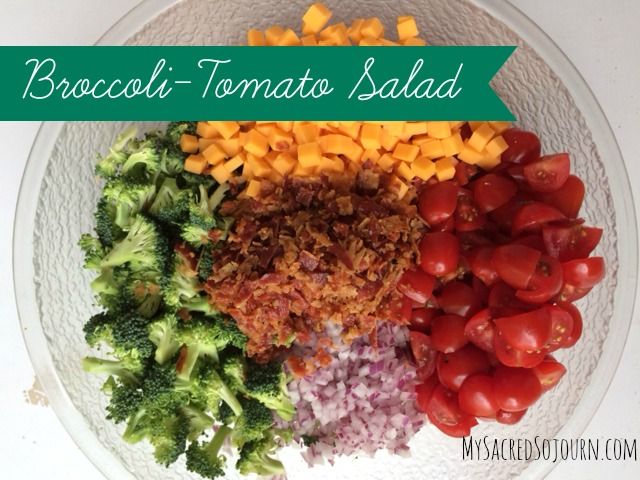 I don't share a lot of recipes here because I'm the world's worst food photographer, but this is one of my family's favorite salads. How can you go wrong with broccoli, tomatoes, cheddar cheese, and bacon?! I served it alongside my favorite
Green Chicken
recipe from
Nom Nom Paleo
(and makes the perfect addition to a garden salad the next day...it just gets better and better!), and a garden salad. And corn because my daughter loves corn. She loves it so much that I didn't get to eat any of the corn you see on my plate, she stole it. ;)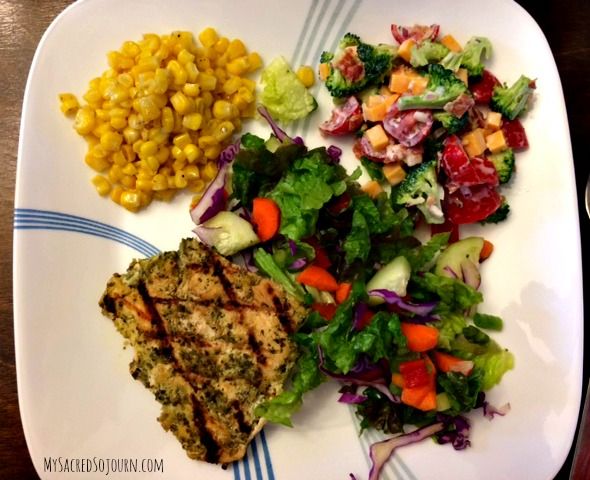 Broccoli Tomato Salad
1 large head broccoli, cut into 1/2" florets
1 pint cherry tomatoes, halved
1/3 cup finely chopped red onion
8 oz. cheddar cheese, cubed
1/2 lb. bacon, cooked and crumble
Dressing Ingredients:
1 cup mayonnaise
1/4 cup sugar
1/4 tsp salt
1/4 tsp ground pepper
3 Tbsp. white vinegar
In a large bowl, combine broccoli, tomatoes, onion, cheese, and bacon. Whisk together dressing ingredients until sugar and salt are dissolved. Pour over salad. Toss to coat veggies. Cover and refrigerate at least 2 hours before serving.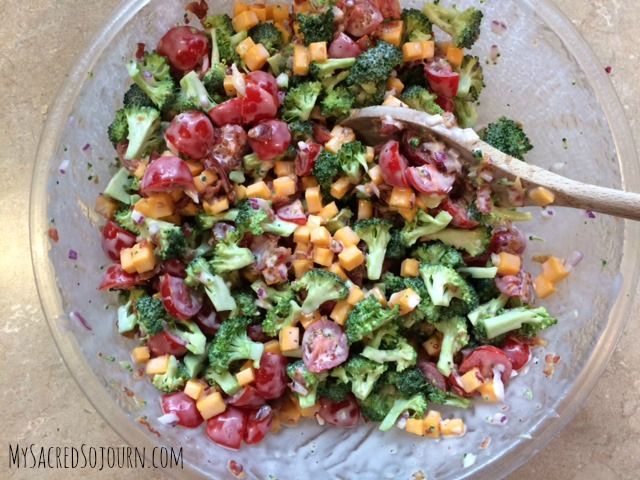 If you make this, let me know! I'd love to know if you enjoy it as much as my family does!
Blessings,
April